There's like a billion email hosting providers/platforms out there, so how can you even decide who to go with?
Email hosting is not the same as an email marketing provider. Email hosting is when you need to set up email for your company domain, for either yourself or your whole team.
Why bother?
Well, you look 10x more professional when emailing people from johnny@whatsthehost.com rather than johnny123@gmail.com.
You also get a lot more control over the email settings, such as managing your employee's email accounts, and other settings that can improve your experience overall.
Email is the lifeblood of your business. Any problems, delays, glitches, spam, etc can set you back some serious money and wasted time. All teams need email to improve the product, from product marketers to engineering teams.
So while it may seem like email hosting should always be free, there's a reason why real professionals take it seriously.
If you're anything like us you're in email all day long, so it's worth taking just a little bit of time to get it set up right the first time.
Top 10 Email Hosting Providers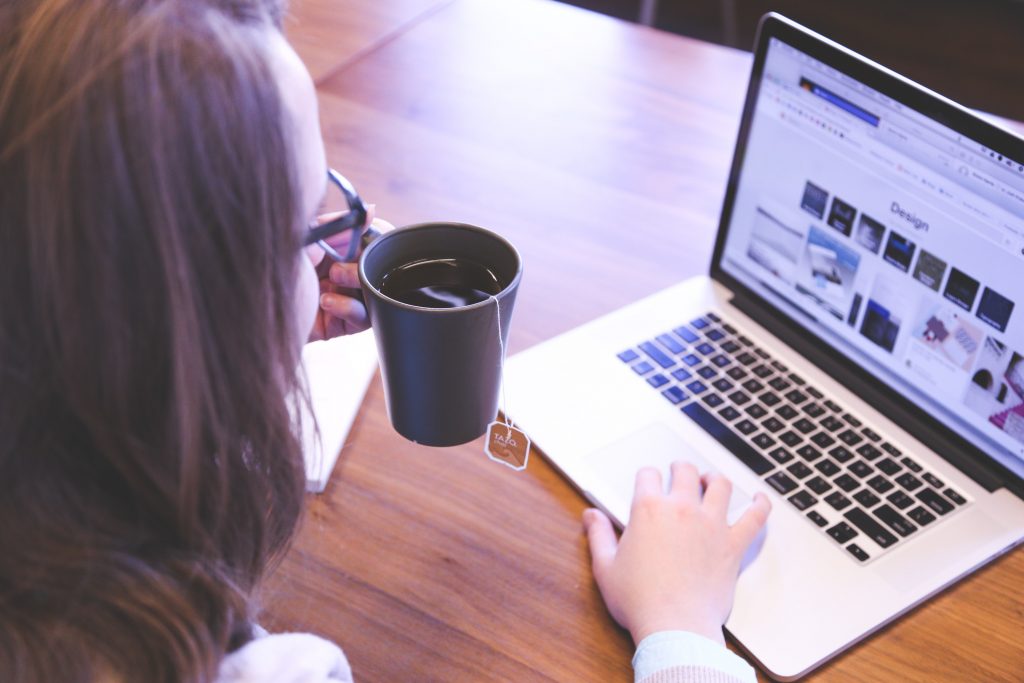 When building a web or social media presence, there's often a need to use email to communicate with others and to send attachments. Setting up email hosting is relatively simple, and there are plenty of options for cheap email hosting on the market. That makes cutting through the noise to find the best email hosting for small business a bit of a challenge in its own right, though.
Some companies provide email server hosting exclusively as their business models. Others offer a mixture of web-focused solutions, and email is just one of them. We'll take a look at 10 of the best options on the market today, rank them and discuss what considerations you should keep in mind when choosing one.
| wdt_ID | Hosting Provider | Free Trial | Lowest Price | Highest Price | Storage | Customer Support |
| --- | --- | --- | --- | --- | --- | --- |
GMail and Google G Suite
Lowest Price: $10 per month, per user
Baseline Storage: 1 TB for accounts with fewer than 5 users, and unlimited for those with 5+ users
If you've used the internet at all, you've likely seen plenty of email accounts from the gmail.com address. G Suite is Google's business offering that includes a wide range of collaborative functions like conferencing, file sharing through Google Drive and Gmail. In addition to gmail.com addresses, you also can host ones using a domain name you own. There is also secure access to both IMAP and POP3 connections.
What sets G Suite apart from other options on the market is the company's cloud-based system. In addition to serious stability, it also includes anti-virus and a slew of security features built-in. Notably, G Suite is certified to be HIPAA-compliant. They also set up DKIM and SPF settings by default if you use Google Domains to purchase a domain name.
There are a few downsides. First, $10 per user and per month isn't a price point that's super-cheap for individuals who need professional email or small businesses. Second, neither G Suite nor Gmail is compatible with Microsoft Exchange, which is seen as a competing product by the web giant. Folks looking for encrypted email won't find it, either.
Conversely, G Suite is very user-friendly. If you're not a web admin with decades of experience setting up email server hosting, it's a great way to get a ton of features without facing a massive installation process. Similarly, storage space is largely a non-issue even if you're on the one-TB basic plan.
| | | | | |
| --- | --- | --- | --- | --- |
| Plan | Price | Business Email | Video Meetings | Cloud Storage |
| Business Starter | $4.20 | Custom | 100 participants | 30GB |
| Business Standard | $9.60 | Custom | 150 participants | 2TB |
| Business Plus | $18.00 | Custom | 500 participants | 5TB |
| Enterprise | Custom | Custom | 500 participants | Unlimited |
Microsoft Office 365 and Exchange Online
Lowest Price: $4 per month, per user
Baseline Storage:
The business world has been dominated in many ways by Microsoft for the last three decades, and that means many enterprises and small businesses have Office 365 and Exchange software built right into their processes.
Microsoft has loaded its email offerings that are attached to those core products with features like spam filtering and data protection. The system integrates seamlessly with the company's other products, such as Excel, SharePoint, PowerPoint and Power BI, too. Just as Google as integrated GMail into its suite, Microsoft has also integrated its free email system, Outlook, into both Office 365 and Exchange Online. OneDrive can be employed for archiving, and it supports up to one TB of email storage outside of the mailbox.
While it might be easy for the company to coast on the lock-in effect of so many of its business products, Microsoft has invested immense effort in staying at the front of the pack. They offer a 99.99% uptime guarantee that's backed with financial incentives in the services agreement. Customer support with IT-level technicians is also available on a 24/7 basis.
What keeps Microsoft from being the top dog among the best email hosting services companies is the difficulty of use. If you don't know your SMTP from a stamp, it can be especially tricky to set up with Office or Exchange. On the other hand, hardcore admins who know their stuff and work for companies that demand heavy integration will be amazed by how much power they have.
It's worth noting that Exchange-based systems aren't exclusively available from Microsoft. As you'll see further down the list, other companies offer access for Exchange users, too.
Office 365 Business Premium is a hosting option that's sold as a separate product, but it has most of the same features Exchange users see. Licensing is a bit more expensive at $12.50 per user, per month with a one-year commitment. The package is more heavily integrated with Office applications like OneNote, Excel, Outlook and Word.
While you won't have to figure out how to set up Exchange, you may encounter some issues with the limitations on how many devices each user can utilize. If someone buys a new phone, for example, you will need to go through the authorization process again for that device.
Bluehost
Lowest Price: $7.99 per month
Baseline Storage: 50 GB
Bluehost only offers email hosting in conjunction with its web hosting packages. The upside is that their offerings are fairly cost-effective, especially if you need a free first-year domain name registration and a free SSL certificate. They also have a 30-day money-back guarantee. Bluehost is a good option if you need web hosting anyhow and want to grab cheap email hosting along the way, but it's less ideal if you're looking to get just an email system.
They offer common hosting solutions for email, such as Horde and SquirrelMail. If you're comfortable working with code, this makes it easy to highly customize a webmail login. A free Microsoft Office 365 mailbox is also included with each account.
| | | | | |
| --- | --- | --- | --- | --- |
| Plan | Starting Price | Websites Allowed | Storage Capacity | Theme Style |
| Basic | $2.95/mo | 1 | 10GB | Custom |
| Plus | $5.45/mo | Unlimited | 20GB | Custom |
| Choice Plus | $5.45/mo | Unlimited | 40GB | Custom |
| Pro | $13.95/mo | Unlimited | 100GB | Custom |
InMotion Hosting
Lowest Price: $2.49 per month
Baseline Storage: 10GB SSD
InMotion Hosting is another provider of web hosting plans that also offers services coupled with its business email offering. The upside with InMotion versus BlueHost is they offer unlimited bandwidth. Their storage systems are all SSD-based so you can expect connections with your email client to hum regardless of how large your attachments might be. Likewise, they use multiple data centers to provide high uptime for each account, and you can choose between setups on the east or west coasts of the U.S. Folks who do email marketing and don't want to keep an eye on the bandwidth meter may be particularly interested in InMotion's setup.
InMotion uses a one-click system for the installation of email service, and you can select from a variety of popular options. The same sort of install is available for web hosting options like WordPress. You'll also get DDoS and spam protection for both your website hosting and your email servers.
| | | | | |
| --- | --- | --- | --- | --- |
| Plan | Starting Price | Websites Allowed | Storage Capacity | Bandwidth |
| Core | $2.29/mo | 2 | 100GB | Unlimited |
| Launch | $4.99/mo | Unlimited | Unlimited | Unlimited |
| Power | $4.99/mo | Unlimited | Unlimited | Unlimited |
| Pro | $12.99/mo | Unlimited | Unlimited | Unlimited |
Amazon WorkMail
Lowest Price: $4 per user, per month and a free 30-day trial
Baseline Storage: 50 GB
Given Amazon's massive presence in cloud storage, it should be no surprise that it has a foot in the world of email hosting plans. The price is cheaper than the offerings from Microsoft or Google, but that comes at reduced functionality. Folks who like the collaborative tools those suites offer will be sorely disappointed. It uses a Flash-based front end, and it also has no admin control panel.
One upside for Amazon WorkMail is that custom domain integration is a breeze. All you have to do is upload a TXT file to your domain to confirm ownership, and the rest involves a few clicks in the user panel.
If you want a no-frills and relatively cheap plan with similar stability and security to those from Google and Microsoft, WorkMail is a good choice. Business owners will find basic options like calendars, document sharing and Amazon's Chime app for video and voice conferencing.
Hardcore server admins may also want to consider loading up their own solutions on Amazon Lightsail server instance. While this is closer to many of the offerings on this list that include both website hosting and email servers, it has the virtue of being infinitely scalable and extremely customizable. There's even paid customer support available in case you find yourself in over your head.
HostGator
Lowest Price: $6.95 per month
Baseline Storage: Unlimited
HostGator is another company that only sells email hosting alongside web hosting. As with InMotion, the main selling point is that you'll have complete unmetered bandwidth and disk storage. If you upgrade to one of the company's bigger plans, you also can configure unlimited domain names on your email server host, and that means you can also set up unlimited email accounts. A free SSL certificate comes with every package. Lastly, they offer an industry-best 45-day money-back guarantee.
Folks who want the most unlimited version of unlimited will want to give HostGator a long look. Those who need a lot of preconfigured features or don't want to mess with web hosting, on the other hand, may want to go elsewhere.
| | | | | | |
| --- | --- | --- | --- | --- | --- |
| Plan | Price | Website Limit | Bandwidth | SSL Certificate | Free Domain |
| Hatchling Plan | $2.75/mo | Single | Unmetered | Free | Inluded |
| Baby Plan | $3.50/mo | Unlimited | Unmetered | Free | Inluded |
| Business Plan | $5.25/mo | Unlimited | Unmetered | Free | Inluded |
Rackspace Hosted Exchange
Lowest Price: $10.99 per month, per user
Baseline Storage: 100 GB
By this point, you might be wondering if there's a single web hosting service provider that can configure email separately. Yes, there is. It's Rackspace, and they offer Microsoft Exchange server hosting that's very similar to what you can find from the software giant itself.
A quick perusal of features will have you making obvious comparisons to the offerings from Microsoft. What sticks out right away, though, is that Rackspace offers double the email storage in your mailbox. If you're dealing with larger files and sure you'll need to go up to a beefier plan, there's a pretty good argument for going with Rackspace rather than Microsoft. Not to be outdone by the folks from Redmond, Rackspace also one-ups them by offering a 100% uptime guarantee, too. A free trial is also available, although it's only for 14 days.
Like with the Microsoft offerings, there is also support for scheduling, calendars and contacts. You can also synchronize your Exchange server setup with Outlook and your mobile devices.
If you want a cheaper option and aren't locked into the Exchange ecosystem, Rackspace offers a cheaper professional email plan for $2.99 per user, per month. It offers a company-flavored webmail package and smartphone integration.
Fasthosts
Lowest Price: £5.00 per month
Baseline Storage: 5 mailboxes with 2 GB each of email storage
Bringing a little British flavor to the proceedings is Fasthosts. Like many companies, they exclusively offer web hosting alongside email packages. Their approach is a little weirder than most because they offer email plans using a per mailbox structure. Only one website domain is allowed on the cheapest plan. For £10.00 per month, however, you can upgrade to a plan that permits 100 domain names and 1090 mailboxes. The 2 GB per mailbox limit is still enforced, though.
Users get unmetered bandwidth. Fasthosts has data centers in the U.K., a potential perk for those in Britain or Europe who don't want to suffer lag due to the distance from U.S. data centers. Fasthosts is far from the best small business email hosting company, but its slightly unusual structure may be appealing to people who don't need massive mailboxes to store large files.
| | | | | |
| --- | --- | --- | --- | --- |
| Plan | Price | Mailbox Size | POP3/IMAP4 | Antivirus |
| Standard Email | £1.00 then £2.19/mo | 2x 2GB | Included | Included |
| Exchange Basic | £1.00 then £3.25/mo | 5GB | Included | Included |
Dreamhost
Lowest Price: $1.67 per month, per mailbox with an annual plan
Baseline Storage: 25 GB per mailbox
Easily the cheapest option on this list, Dreamhost offers a set of plans that are focused on providing just email. You won't get the collaborative tools, but you can just host email on a server whether or not you have a full website. Yes, it is cheap and doesn't require you to deal with web hosting at the same time.
Unsurprisingly, Dreamhost's offerings are aimed at people who just want webmail, POP3 and IMAP without all the other fuss. It's a great choice if you don't have a massive web hosting presence so social media types, for example, may be thrilled to have a cost-effective option. While you'll need a little technical savvy to pull off the handshake between mobile devices and Dreamhost, it's not asking more than you would encounter using something much bigger like Exchange. If you just want a respectable amount of email storage without having to break your piggy bank, there's a lot to be said for Dreamhost.
GoDaddy
Lowest Price: $4.99 per user, per month
Baseline Storage: 10 Gb
GoDaddy delivers a similar offering to what RackSpace provides. You can choose between an email-only plan and the more robust Hosted Exchange package using software from Microsoft. The pricing on the email-only side isn't competitive with Dreamhost's cheaper package, but you can move up a plan for $14.99 per month, per user that includes 50 GB of storage and office 365.
The Hosted Exchange options include a fully-featured version with Office 365 Business Premium, 50 GB of email storage and one TB of cloud storage for archiving and files. It comes with all the big items, such as Office 2016, online meetings and high-def video conferencing. There's also a lite version with just Hosted Exchange that includes 5 GB of email storage and 10 GB of cloud storage. You can also upgrade to more licenses.
Sorting through the potential options may have you rolling your eyes at GoDaddy. There is a sweet spot, though, with the Office 365 Business Premium package. For Hosted Exchange, you may want to deal with Rackspace and its simpler pricing structure. For pure email, you'll likely want to go with Dreamhost.
| | | | | |
| --- | --- | --- | --- | --- |
| Plan | Price | Storage Space | App Compatibility | Mobile-Friendly Webmail |
| Individual | $1.99 | 10GB | Versatile | Yes |
| Team | $3.99 | 25GB | Versatile | Yes |
Comparing the Email Hosting Providers
1. Microsoft Office 365 and Exchange Online, the all-around most robust offering
2. Dreamhost, the cheapest and simplest way to get no-frills small business email set up
3. Rackspace Hosted Exchange, the simplest way to set up an Exchange server
4. Google G Suite, the most robust non-Microsoft offering. Best for most businesses, especially easy for small businesses like freelancers, photographers, consultants, course creators, etc.
5. HostGator, the cheapest option for unlimited storage and bandwidth
6. InMotion, the second-best in terms of unmetered storage and bandwidth, but just a shade more expensive
7. Fasthosts, the best option for businesses that need a presence outside America
8. Amazon WorkMail, the best choice for those who need rock-solid stability without many features
9. Bluehost, the simplest way to get cost-effective email alongside web hosting
10. GoDaddy, the best option for Office 365 Business Premium
It's hard to point to a clear winner, but Microsoft ends up taking top billing due to its robust features, commitment to improving the software and widespread adoption. Office and Exchange have decades of staying power, and Microsoft's offerings are the gold standard when it comes to collaborative features, integration with other software and customer support.
Those who want Hosted Exchange without getting into Microsoft's increasingly subscription-based business model have solid alternatives from Rackspace and Godaddy. Google's G Suite is an alternative if your small business isn't already locked into the Microsoft ecosystem.
Per-mailbox and per-user pricing structures are the dominant paradigms in this sector, and they're not going anywhere, either. Folks who want to break out from the oppression of such business models have fair options with companies like Dreamhost, GoDaddy, Bluehost and HostGator. Those last two are the best options for email marketers whose eyes light up when they see offers of unlimited bandwidth and storage.
Assessing Your Need for an Email Host
The biggest issue that small business users need to address upfront is figuring out what their current software ecosystems are. If you're already heavily locked into the Microsoft ecosystem, for example, there's a pretty good argument that you've cut the list down by more than half right from the beginning.
You should also assess your company's technical capabilities. A solution like Hosted Exchange isn't for people who don't have access to at least intermediate-quality technical support. If you're running a lean start-up that has no tech DNA or a company that just can't afford to fork over money for IT support calls, you may want to explore the more user-friendly options from Google. That's especially the case if you want something close to the robustness of Exchange without the tech support nightmares.
For the Tech-Savvy
Companies that have immense in-house technical capabilities may elect to rebel against the system altogether. They might set up Amazon Lightsail instances and operate with their own packages. Conversely, many settle into using hosted mail solutions because taking on massive support overhead is a bad business model even if you have the chops for providing your own support.
A Word on Pricing
Price also matters. Per-user seat licenses for products like G Suite and Exchange can start to add up quickly. There's a reason Google and Microsoft are worth hundreds of billions of dollars, and they count paid users before they even think to count their money. What to you looks like a fairly cheap option when it's you and two employees paying $30 a month for a robust collaborative email suite can become serious cash as you expand and have to buy a license for every employee with a phone, workstation and laptop.
Do You Need a Dedicated Email Host?
As you can tell by the number of combined email and web hosting services out there, there are definitely scenarios where the answer is no. There are, however, a couple good reasons to consider having an email host that's independent of other server functions. You might want to do it that way because:
Having everything on one server means more things go down when there's a crash.
Resource consumption by highly active email users, such as marketers, may slow down your other services.
Keeping a few more ports open for SMTP, IMAP and POP3 means adding potential targets for hackers.
Managing email on a separate control panel simply reduces headaches.
Nearly all email server functions can be piped back to web servers, if necessary.
Unless your small business is operating on a raggedly thin budget for both email and web hosting, there's a pretty solid argument for treating them as separate items.
Picking the Best
Disappointingly, there isn't a clear-cut winner that everyone can be told to use. You will need to take stock of the software your company uses, how much bandwidth and storage space you require, how many licenses you'll need and the robustness of the features your business requires. With these issues in mind, you can then decide which cheap email hosting option meets your needs.
Last Updated on February 23, 2023 by Joe