5 Best Small Business Website Builders
You want to make your dream a reality:
Growing your small business through an online presence.
Your ideas are genius.
Your plan is sold.
The team you are working with is excellent.
Now how do you make your website?
"Is there any way to figure this out?", you quietly ask yourself
As a small business owner, you know that you have to have an online presence to stay competitive. Even if you operate exclusively in a physical storefront, a website is critical if you want to be able to market yourself effectively.
The issue that many entrepreneurs face is that while they have the drive and determination to make this happen, they don't have all of the resources necessary to execute their goal. Building a site takes time and money, right?
Well, if you use one of these five website builders, you can save on both and enable your small business to get ahead of the competition with sleek, professional pages.
The best option for small business owners would be to find web hosts that have the easiest website builders to use. Read more to find the best website builders for small business.
Why Do I Need a Website?
You may be wondering if you can get away with avoiding a website altogether. After all, you can still market your business with traditional methods, right?
Well, the fact is that your consumers are using technology to find you, so having a robust online presence is only going to help you connect with them.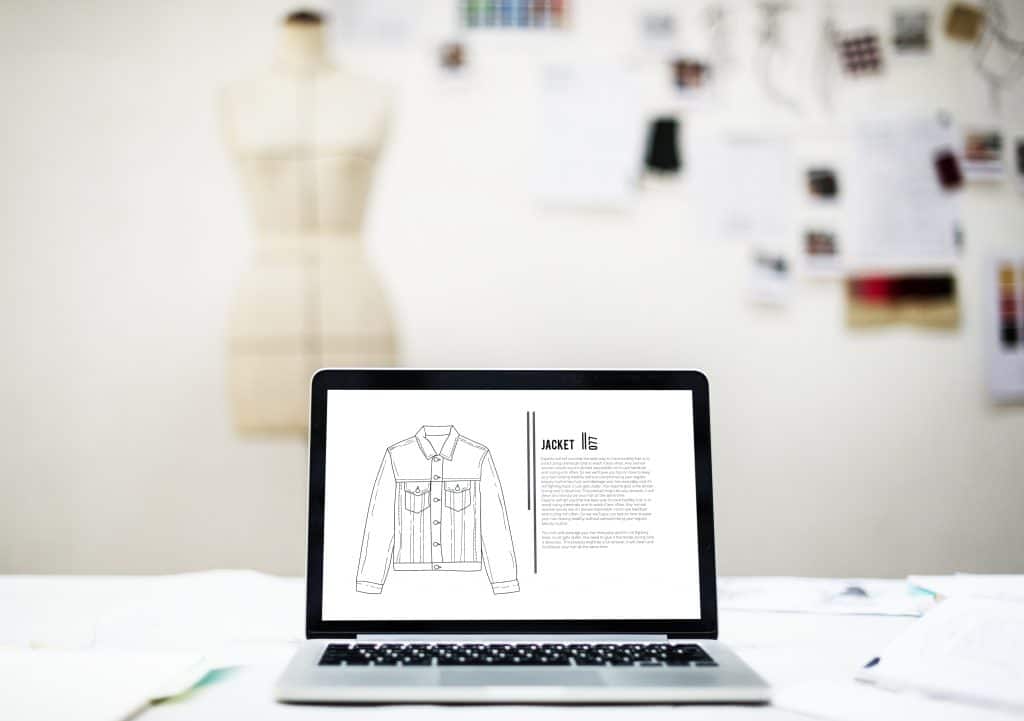 When was the last time you used the phone book to look up a new business? It was probably last century. Modern consumers use their smartphones or computers to find what they need, which is why your company needs a website.
Whatever business you're operating – retail storefront, automotive repair, consignment store – a website will allow customers to find you and see what you're all about. Still not convinced? Your competitors are building websites, and they will be getting all of the traffic that should be coming to you.
Also, not having an online presence means that you can't control how you market yourself or how your business is represented. In short, you lose a lot of your capabilities when you aren't online.
How to Choose a Website Builder
You have a lot on your plate, so building a new website from scratch can seem like an overwhelming task. Even if you know what you want, how can you get it up and running without spending weeks or months on it?
Fortunately, the website builders we're going to show you are geared for small business owners just like you. Even if you have only a few hours here and there to get your site online, that's all you need to make it happen.
But how can you be sure that you've picked the best website builder for your needs? Here are some fundamental elements to consider when making your decision.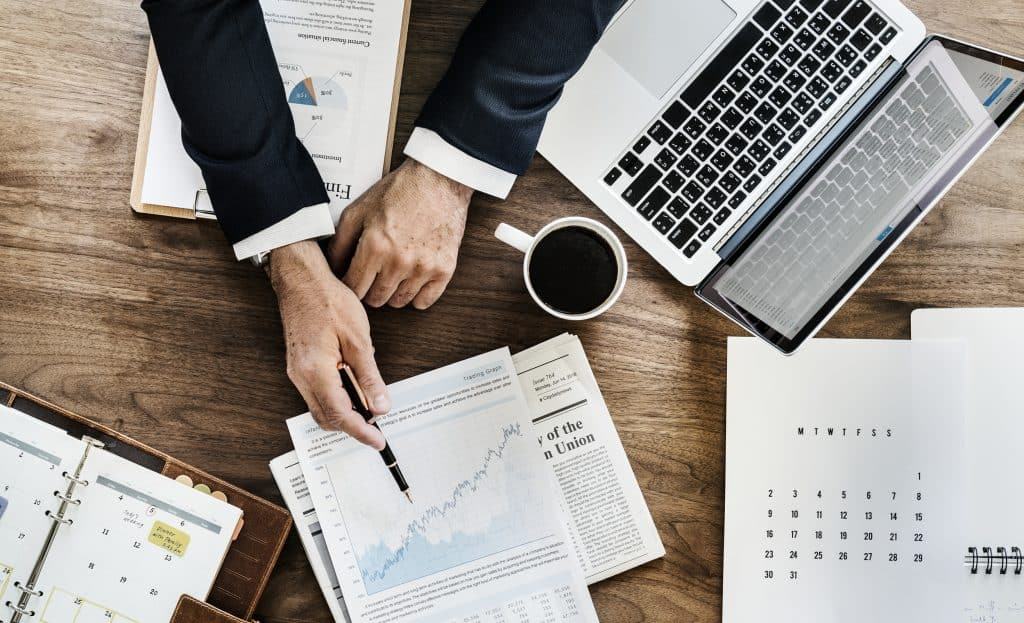 First, Who are You Trying to Reach? Before we can get into the basics of building a site, it's imperative to understand what you're trying to accomplish in the first place. Depending on your business model, some elements are much more necessary than others.
For example, if you're an event planner, then you need a booking form so that clients can provide information about their event through the website. If you're selling products online, then you need a shopping cart and a payment portal to process transactions.
Both of these elements are crucial, but not every business needs them. So, to make sure that you're getting ideal results, you want to ask what kind of customers you're trying to attract, and what kind of experience you want to provide. So, with that in mind, see which of these site components are most critical to your success.
User-Friendliness
In this case, you want a builder that is both easy to use for you and your customers. No one will want to visit a page that's complicated or confusing (or has broken links), so make sure that your builder keeps things simple and efficient. To make sure that the service is easy, consider these features-
Drag-and-drop templates and photos
Customizable layouts
Simplified control panel
Integrated add-ons (i.e., shopping cart)
Overall, you want to avoid any builder that requires anything like coding or programming to get the features you need. You don't have the time or the experience to build items from scratch, so don't waste time on those kinds of services.
When it comes to customer-friendliness, you want to be sure that you can test your site before it goes live and that everything works the way it's supposed to. Buttons, links, and other options (like videos) are all operating correctly.
User Support
Since you're not an expert at creating a website, you will likely have a lot of questions when you get started. Thus, you want to pick a builder that will provide all of the support you need whenever you need it.
For example, if you only have time to build your site in the middle of the night, you want to be able to contact a technician through live chat to figure out any issues you may encounter. If you have to wait a few days for a response, the whole process can be much more laborious and intensive.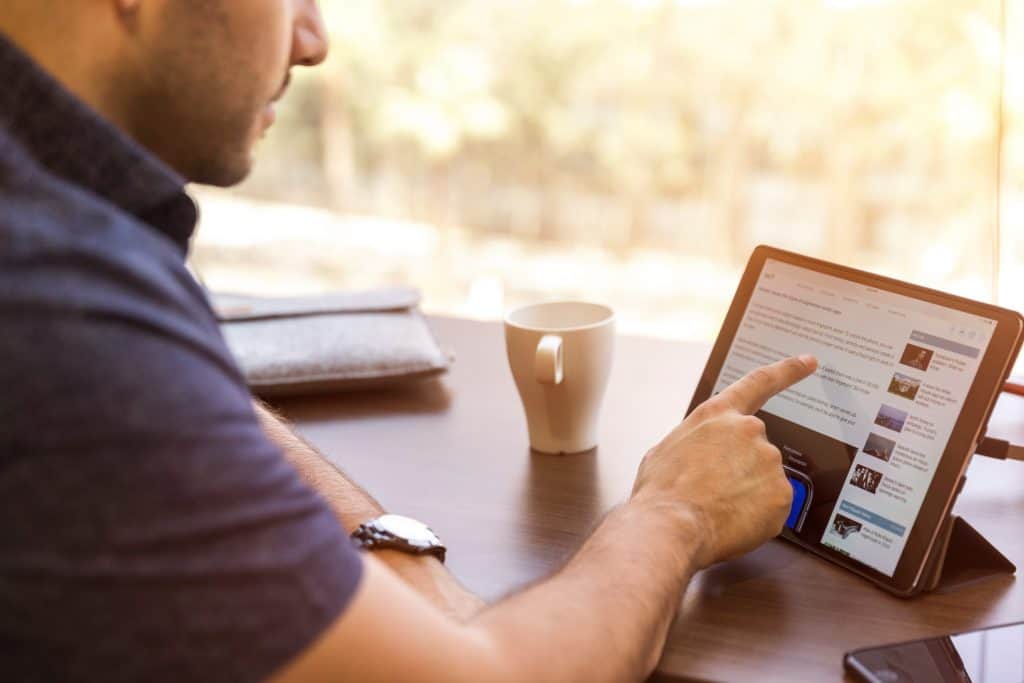 Social Media
These days, everyone has a social media account (or five). To stay competitive, you have to have a presence on these platforms as well. While you don't have to manage a ton of social media accounts, you should try and keep up to date with the top three (Facebook, Twitter, Instagram).
When choosing a website builder, you want to be sure that you can integrate your social media profiles so that people who visit your site can see your social accounts and vice versa.
The more connected they are, the easier it is to engage with your customers. Also, see if you can manage your social accounts through the website as well. That way you don't have to log into multiple services, and you can upload posts to all platforms at the same time.
Images and Templates
Chances are that you're not a graphic designer, which means that you can't create all of the different visual elements of your site from scratch. While you could pay someone to do this for you, it's better to choose a website builder that offers a wide array of images and templates for you.
By utilizing pre-made pictures and layouts, you can save time and money while also ensuring that your site is both professional and free of legal problems. For example, if you download pictures from the internet, they may be licensed and copyrighted, which could become a huge issue for you down the road.
Best Website Builders for Small Business
Wix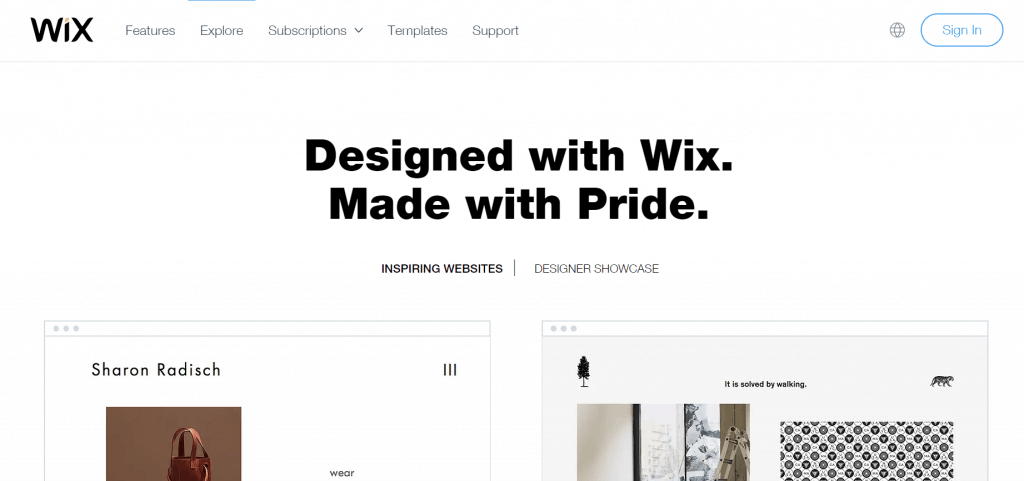 Simply put, no matter what kind of business you're running you can create a high-quality site with Wix. It's a powerful builder that is both easy to use and fully customizable. You can also check it out with a free trial to get your feet wet and see how well it works before committing.
Although you will have to go with a paid plan to get the full suite of features (as well as avoid ads on your pages), the prices are manageable. Here are the highlights of what you can expect from Wix.
Drag and Drop Features – whether it's images, blog posts, or other site elements, you can arrange them on your pages with ease
Mobile Optimization – everyone uses their smartphones to find new places, so it's crucial that your site is optimized for smaller screens. Wix includes this as part of a paid plan
Custom Domain – pick a domain name that fits your business and takes care of it without having to buy it elsewhere
Vast Library – templates and images are abundant on Wix, enabling you to build the site of your dreams.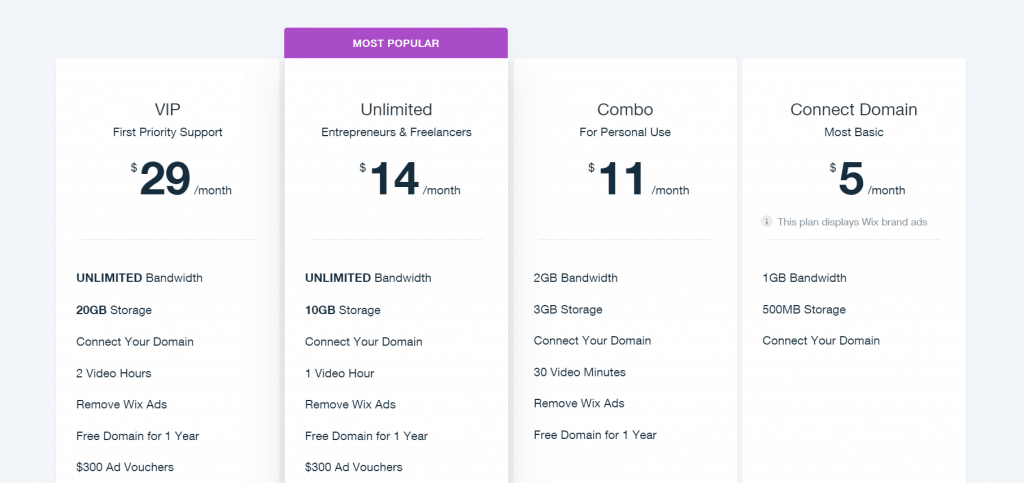 The other great thing about Wix is that it's perfect for both newbies and veterans alike. If you are familiar with technology, you can add more tools and functions to your site without having to switch to a more high-powered service. All skill levels can create stunning pages in no time.
Shopify
E-commerce stores require a ton of different elements than most other businesses. Because you aren't trying to get people to come into a physical storefront, you have to make sure that all of your wares are easily accessible online.
Shopify is probably the e-commerce builder with the lowest bar of entry and one of the most powerful platforms. While you can add e-commerce features to other builders like Wix, Shopify is geared for those businesses that live online exclusively.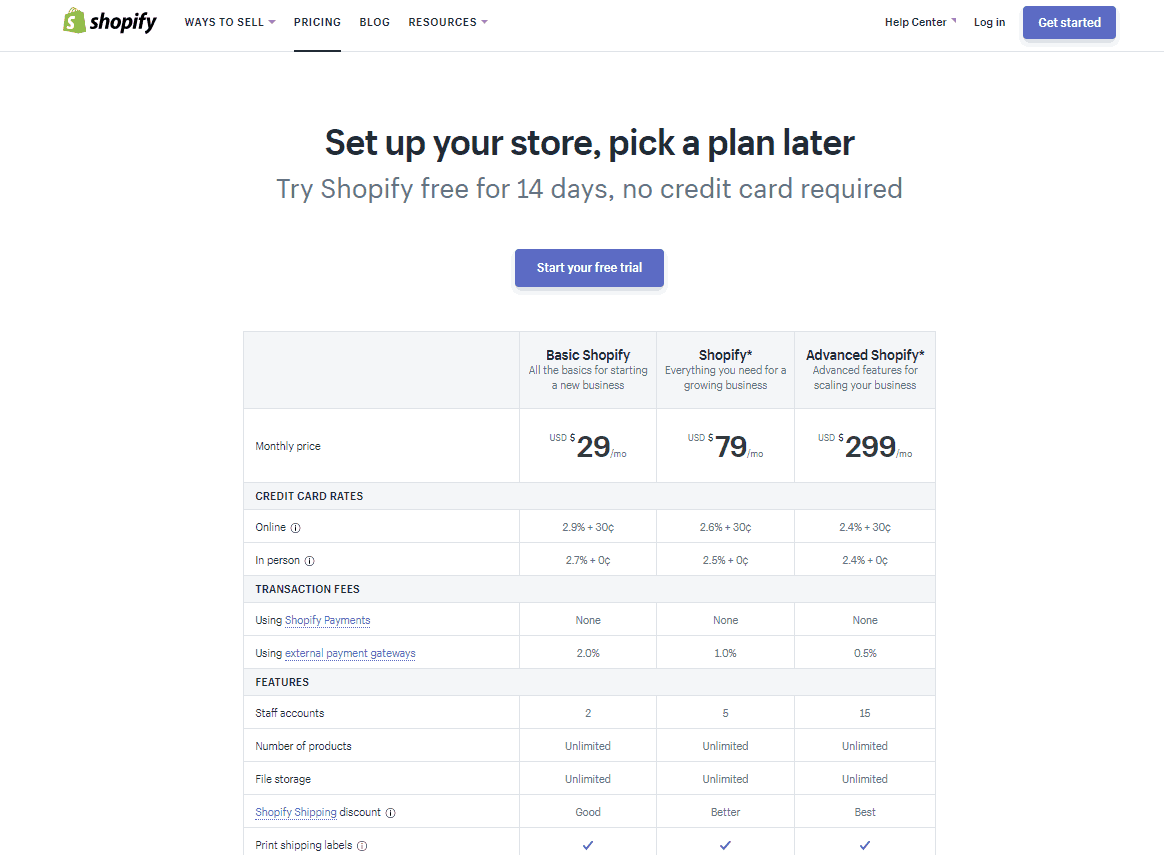 You can build a library of products and utilize a highly-efficient payment portal that will ensure your customers are satisfied every step of the way. Your only hurdle will be bringing more traffic to your store, and Shopify helps you with that as well.
Squarespace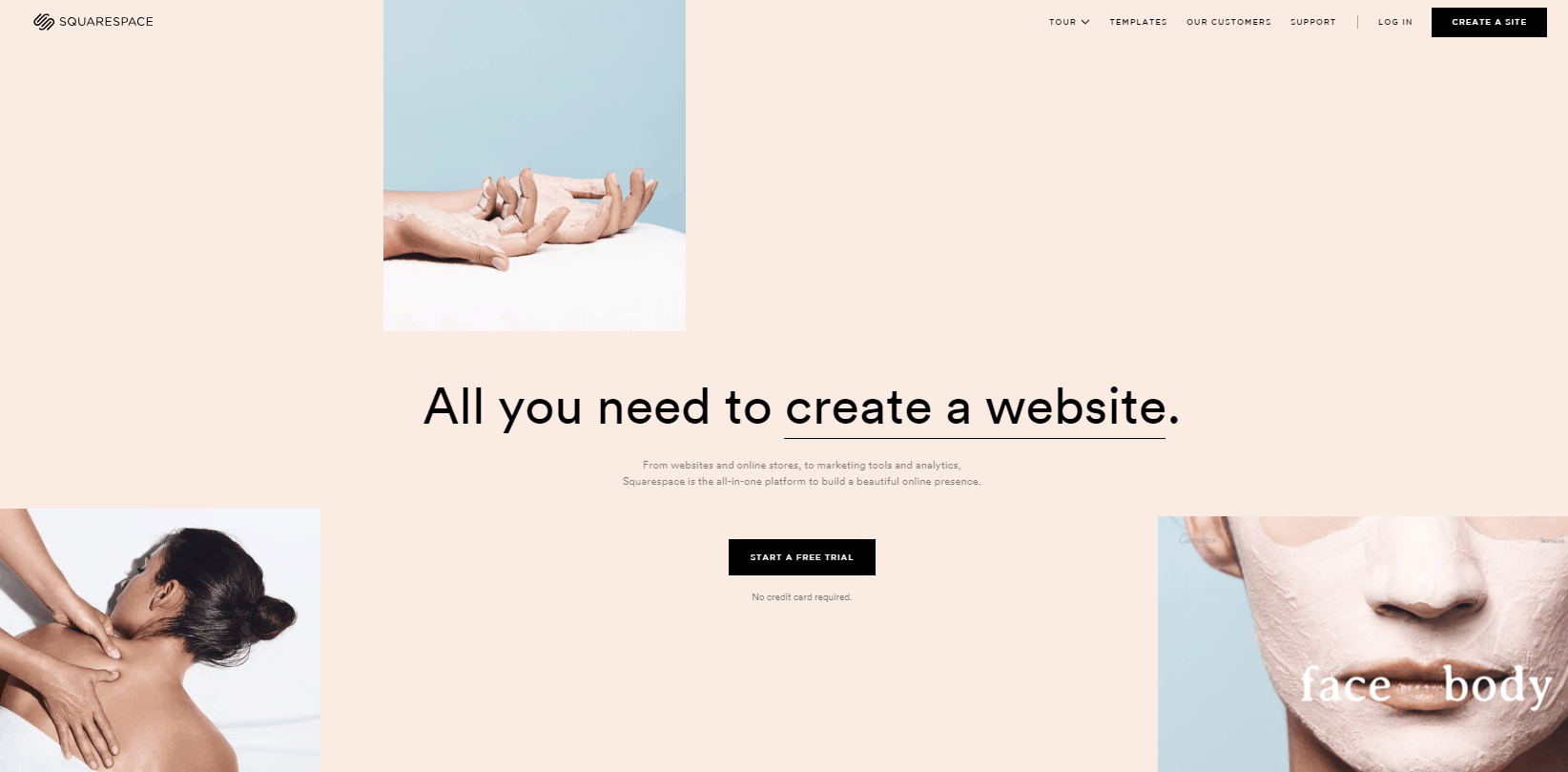 For some companies, it's not enough to look clean and professional. Instead, you want to stand out from the crowd. If that sounds like you, then Squarespace may be for you.
Functionality-wise, this isn't the easiest or most potent platform available, but it is one of the most beautiful and stunning. Squarespace is built for designers, which means that the images and templates available here are miles above anything you can find elsewhere.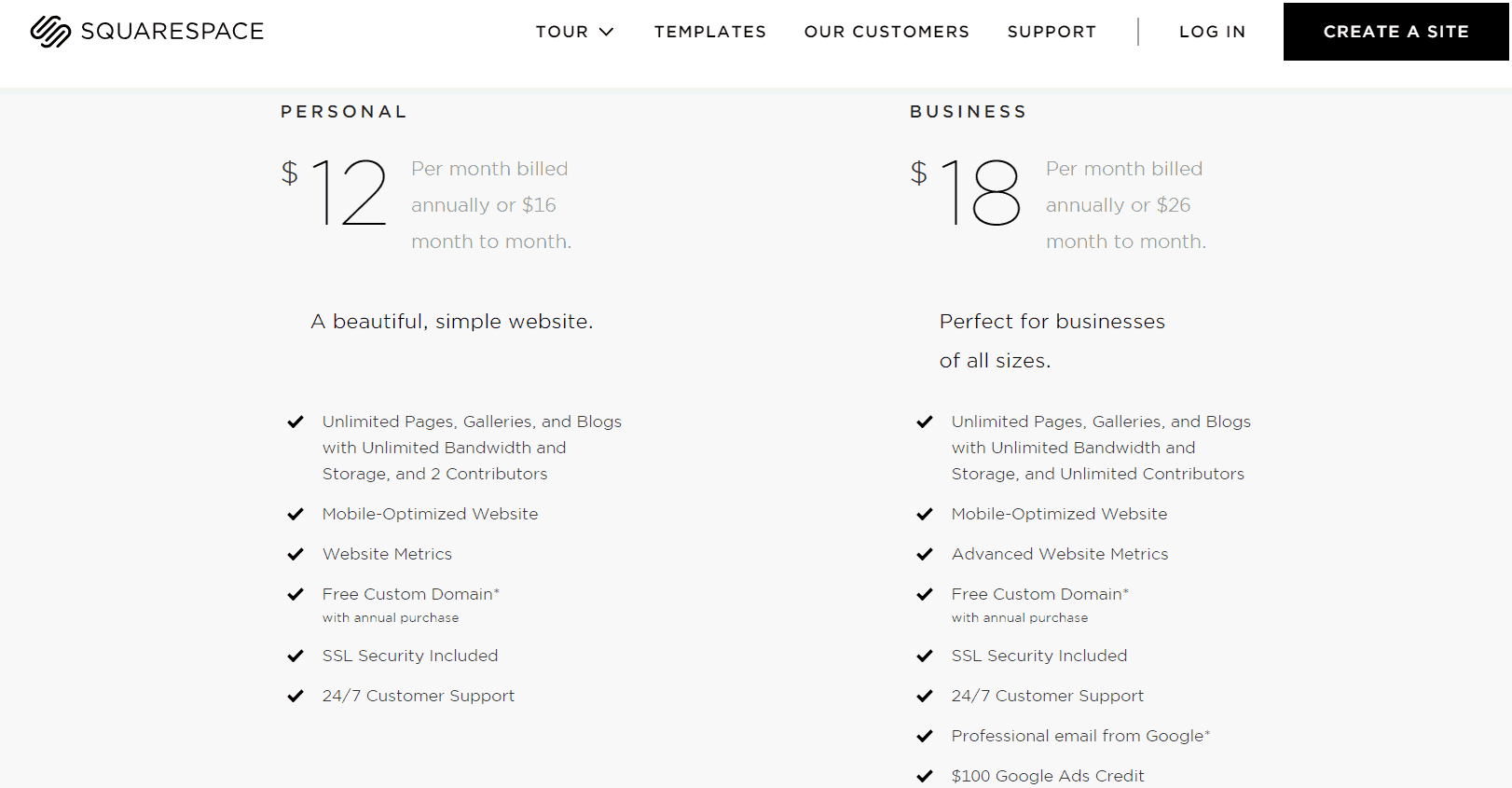 Overall, Squarespace is easy to use and offers quite a few features (including e-commerce), but it's best if you don't plan on getting a ton of traffic. The servers they use are not top-tier, but they are more than sufficient for most small businesses.
SiteBuilder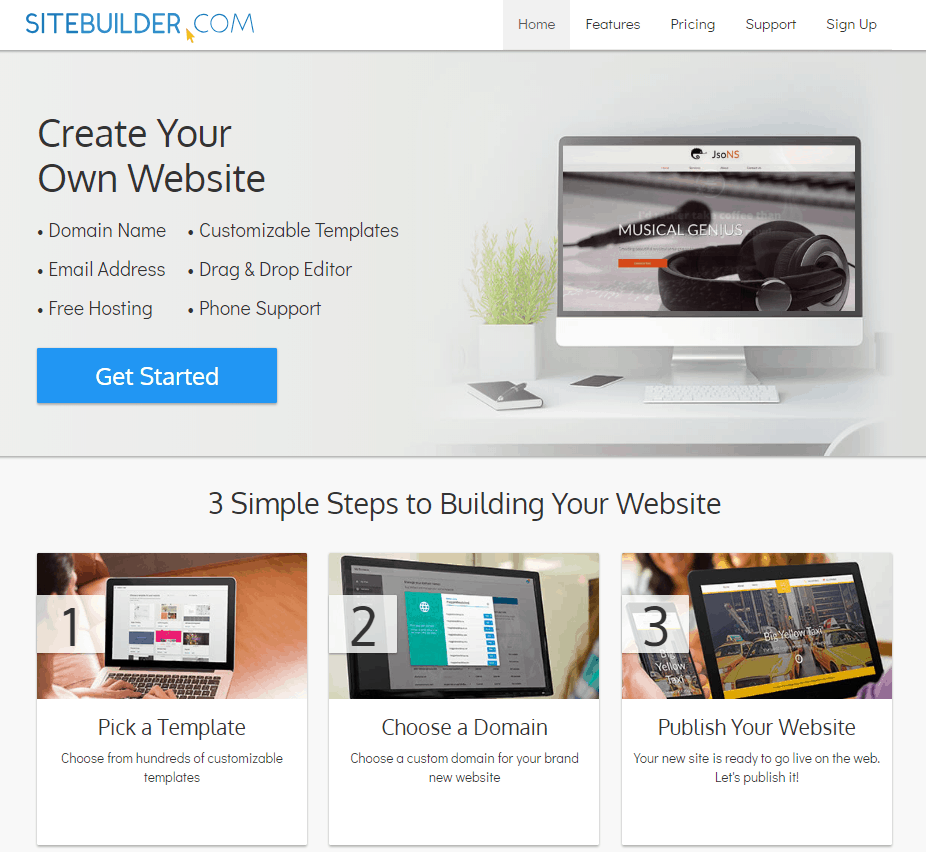 Like Wix, SiteBuilder is both simple to use and powerful. It's also highly cost-effective, making it an ideal choice for many small businesses.
What we like about this service is that it's about as straightforward as possible. You pick a domain, choose a template, drag all of your different elements onto your pages, and you're ready to go.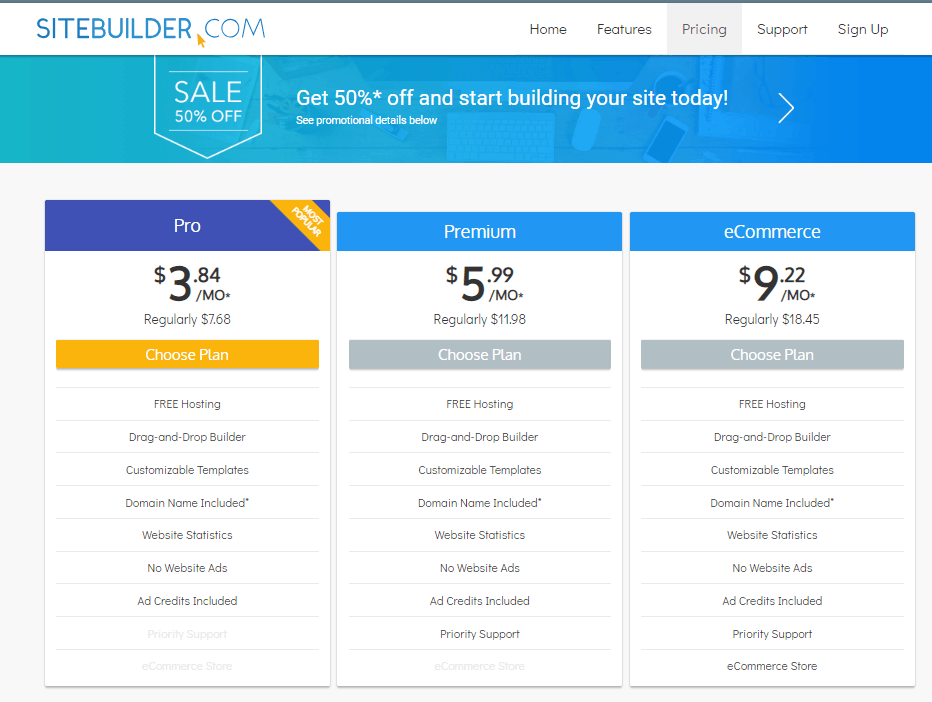 While there aren't as many features as Wix, SiteBuilder is pretty intuitive and simple to master. Also, you can buy your domain through the site, and it offers both e-commerce solutions and mobile optimization.
Weebly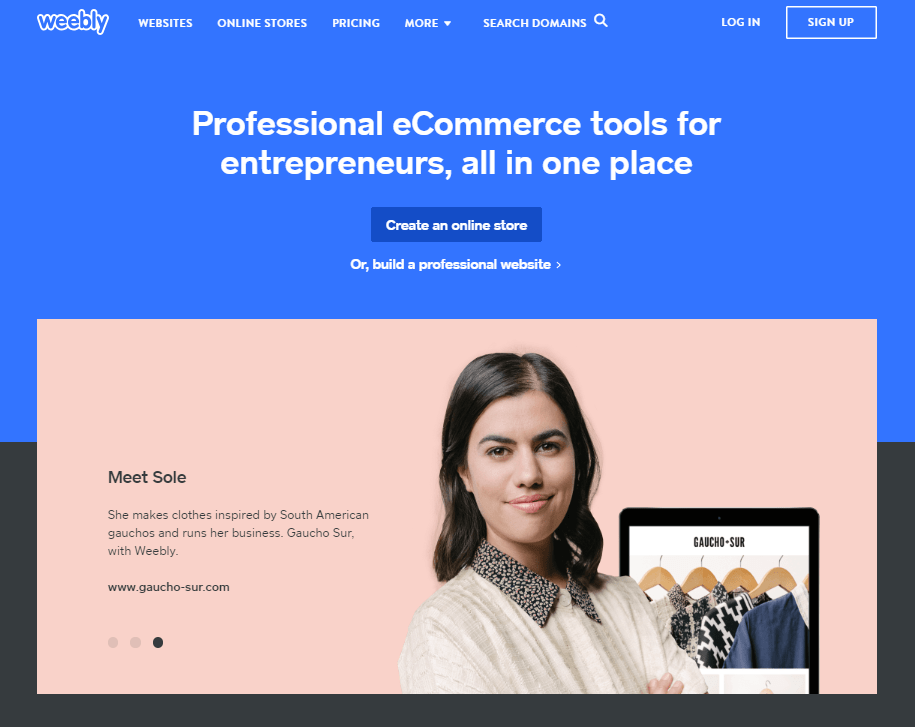 Our final website builder is made for those who are technologically illiterate. If the idea of doing anything more than sending an email seems daunting to you, then you may want to choose Weebly.
Overall, this system is probably the easiest and most straightforward out of all of the builders on this list. A child could create a professional-looking site with minimal supervision, so there's no reason you can't as well.
The other part of Weebly is that it's also not built for high-traffic sites. If you run a storefront and you're just looking to have a website for your customers to find you, then this is the perfect option.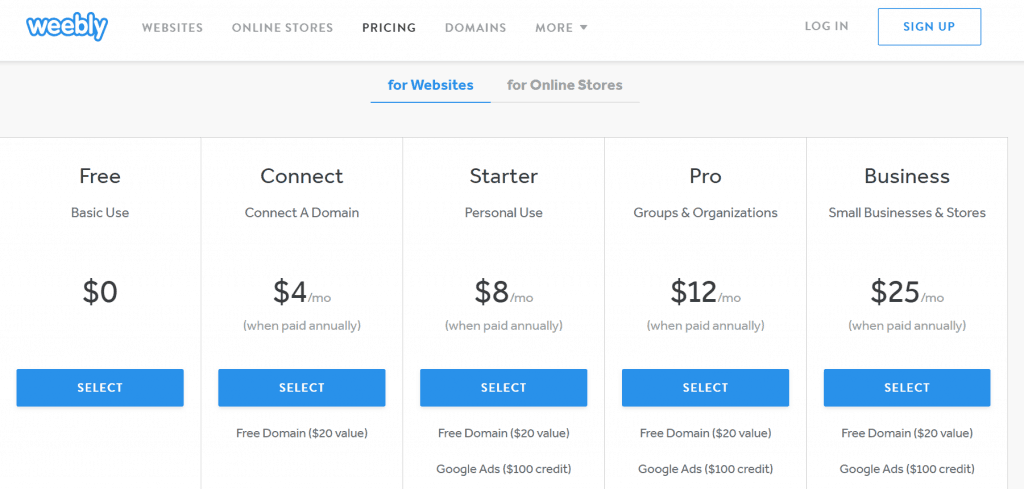 However, if you are looking to add more functionality, Weebly does have limited templates and features, so be aware of that.
Conclusion
Creating a website for your small business is imperative to your success. Choosing the right site builder will enable you to reach your customers much more easily and ensure that you can adapt to their needs. Best of all, you can utilize free trials to see which one is best for your needs and make the right move for your business.
If you are still undecided about what web host to go with check out this pc mag article that goes through the best small business web hosting services.