As a marketer I've heard a lot about product, but never dove in.
"Product" has many levels and variations:
Product strategy
Product design
Product management
Product marketing
…and other variations.
As a marketing person with experience in SEO, PR and inbound marketing, I don't know much about product, but have heard about it in a few anecdotes that are powerful.
First, I heard that product managers were all powerful at Google, and they were essentially primed to become executives next. As I understand, product managers were MBA-types that had technical aptitude and could bring together many skills that when overlapped, were rare but potent: management, strategy, technical thinking, marketing, communication, team leadership, data, and project management. Probably a few more there. Product strategy is a key component of this, and perhaps higher up the food chain, and marries a CEO's corporate strategy with a more vertical specific product strategy. As I understand, at larger orgs, there are many teams of product managers, like at Google, handling Google Search, Gmail, YouTube, News, iPhone apps, etc. There may be sup-product managers that roll up into the main product manager, that then rolls up under the group CEO, like YouTube's CEO for example.
Second, I've heard a lot about product design in the sense of how a lot of designers in Silicon Valley startups didn't call themselves graphic designers, they called themselves "product designers". A product designer is higher up the food chain and they get a seat at the table. A product designer would design a multi-faceted interface, like the Spotify app, or Pinterest's web app, etc. I can imagine there are teams of product designers all working together and dividing up roles, I have no insight into that world, but it makes sense like any other team.
Third, product marketing. As I understand, this is an evolution or a sister specialty to "growth". Growth hacking became growth engineering and growth marketing and then just Growth as the field matured. Hardly anyone except plebes use growth hacking in a serious context, as I understand. It's a useful phrase, but not evolved to the current situation. Product marketing is thinking more holistically about how the product, and product design, and growth marketing all fit together. How might product design power up growth marketing? The way Pinterest's product design nudges you to pin and then share your pins have a strong impact on the flywheel effect of the product. When you sign up for a new social app, like Tik Tok, that encourages you to add all your contacts from your phone and then invite others is a classical onboarding design play that has a huge impact on their own viral growth. An important side note here is the idea of the viral coefficient: the rate at which new users invite other users. Essentially a measure of word-of-mouth marketing. More on that later.
So as a marketer with 10+ years of experience in digital marketing, but never really focusing on product, I'm excited to dive in and learn more. The field of product has been developed and matured a lot since about 2005, and many best practices are now confirmed. As we sit on the cusp of another sea-change in the tectonic shift of AI, which may be entering every product in the foreseeable future, it's worth nailing down the fundamentals of product and building from there.
What follows is my early research on where to learn about product and its many aspects. So here I'm mainly sharing what I find to be the most useful resources, and good places to start for beginners.
Summaries and Definitions of Product Areas, with Examples
Product:
The product is the core offering of any successful startup. It can be a physical product or a digital service. The key to building a successful product is identifying a real problem that people are facing and solving it in a unique and innovative way. In the context of internet startups in Silicon Valley, the product is usually a web or mobile application that serves a particular need or solves a particular problem for users.
Examples:
Google's core product is its search engine, which allows users to easily find information on the internet.
Facebook's product is its social networking platform, which enables users to connect and share information with friends and family.
Uber's product is its ride-hailing service, which provides an easy and convenient way for users to get around in urban areas.
Product Strategy:
Product strategy is the plan for how a startup will develop and market its product to achieve its business goals. It involves identifying the target market, understanding their needs and preferences, and designing a product that meets those needs.
Examples:
Google's product strategy is to provide the best search experience possible, while also monetizing its platform through advertising.
Facebook's product strategy is to continuously add new features and services to its platform, while also leveraging user data to sell targeted advertising.
Uber's product strategy is to expand its ride-hailing service into new markets and offer additional services like food delivery and bike sharing.
Product Design:
Product design involves the creation of a user-friendly, aesthetically pleasing, and functional interface for the product. It is a critical component of a successful startup because it directly impacts user engagement and adoption.
Examples:
Google's search engine has a simple, minimalist design that makes it easy for users to find what they are looking for.
Facebook's interface is designed to be intuitive and familiar, with a newsfeed format that encourages users to spend more time on the platform.
Uber's app has a clean and easy-to-use interface that allows users to quickly and easily request a ride.
Product Management:
Product management is the process of overseeing the development and lifecycle of the product, from ideation to launch and beyond. This involves working closely with cross-functional teams to ensure that the product meets customer needs, is delivered on time and on budget, and aligns with the company's overall strategy.
Examples:
Google's product management team is responsible for continually improving its search engine and developing new features and products, such as Google Maps and Google Drive.
Facebook's product management team oversees the development of new features and services, such as Messenger and Instagram, and ensures they are integrated seamlessly into the overall platform.
Uber's product management team is focused on expanding its core ride-hailing service and developing new services like UberEATS.
Product Marketing:
Product marketing involves the promotion and positioning of the product to target customers. This includes creating a brand identity, developing marketing campaigns, and identifying the most effective channels for reaching and engaging with customers.
Product marketing focuses on promoting the features
Examples:
Google's product marketing strategy is focused on promoting its search engine and related products through targeted advertising and partnerships with other companies.
Facebook's product marketing strategy is to position itself as a platform that connects people and empowers communities, while also promoting its advertising and business services.
Uber's product marketing strategy is to emphasize the convenience and accessibility of its ride-hailing service through advertising and promotions.
In summary, successful internet startups in Silicon Valley rely on a combination of a strong product, effective product strategy, user-friendly product design, skilled product management, and strategic product marketing. Each of these elements is essential to building a successful and sustainable business. By understanding and mastering these components, entrepreneurs can create the foundation for a successful and thriving startup, as exemplified by the growth and success of companies like Google, Facebook, Uber, Pinterest, DoorDash, Netflix, and AirBnb.
Product marketing agencies:
A lot of the other specialties should be kept in house, but product marketing agencies could be a way to supercharge your product-led growth motion.
Aventi Group – Product Launch – this firm has worked with a who's who of Silicon Valley, including Airtable, Zendesk, Okta and 15five – they specialize in product launches, among other services
Olivine – B2B SaaS – this firm specializes in full-service product marketing for B2B SaaS firms like Looker, LinkedIn, and ServiceNow
Green Flag Digital – Digital PR – PR can play an important role in product marketing, with content marketing & digital PR playing a strong supporting roll – Green Flag Digital offers creative digital PR services to land coverage on tier-1 publications.
Best Places to Learn Product
Let's break down learning product into the subcategories. Where are the best places to learn online and in person. We present a mix of online classes, blog posts, books and video to supercharge your learning.
Best Places to Learn Product Strategy
There are many great places to learn product strategy, ranging from books to online courses to in-person workshops. Here are a few options to consider:
Best Places to Learn Product Management
Product management is a multifaceted discipline that involves understanding customer needs, developing product strategies, collaborating with cross-functional teams, and ensuring the successful delivery of products to market.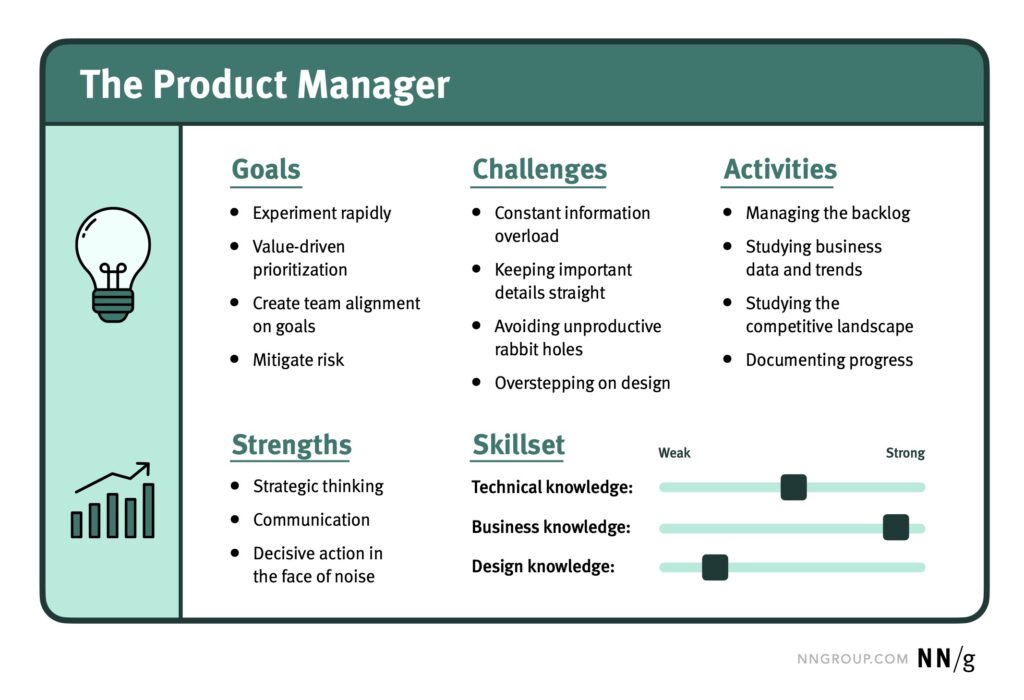 Here are some of the best places to learn product management:
Best Places to Learn Product Design
Product design is a crucial aspect of creating a successful product, and there are many great resources available to learn product design. Here are a few options to consider:
Best Places to Learn Product Marketing
Product marketing is a key component of bringing a product to market and ensuring its success. Here are some of the best places to learn product marketing:
Case Study: How did Airbnb use growth engineering to improve their viral coefficient?
Airbnb – we all love them (well most of us). It's one of the most design-forward Silicon Valley startups, and one that still has the patina of being a loveable brand, and hasn't been totally sidelined yet by the press (unlike Uber, Facebook, Google, et. all).
If you didn't know, Airbnb is actually known for its innovative approach to growth, including the use of growth engineering to improve its viral coefficient. The viral coefficient is a measure of how many new users are brought in by each existing user.
Airbnb improved its viral coefficient by using email notifications to encourage users to invite their friends to join the platform. When a user signed up for Airbnb, they were prompted to invite their friends to use the service as well. If the user didn't invite anyone immediately, Airbnb would send follow-up emails to remind them to invite their friends. These emails were personalized and often included a message from the user's friend who had already joined Airbnb, making them more effective.
Airbnb also experimented with various incentives to encourage users to invite their friends. For example, they offered users a $25 travel credit for each friend they referred to the platform. They also ran referral contests, where the user who invited the most friends in a given period would win a free trip or other prize.
Another way Airbnb improved its viral coefficient was by optimizing its sign-up flow. They used A/B testing to experiment with different versions of the sign-up flow, including the wording and design of the invite prompts. They also experimented with different placements of the invite prompts on the site, to see which locations were most effective.
Finally, Airbnb used data to identify users who were most likely to refer their friends, and targeted those users with personalized messages and incentives. For example, they identified users who had a large social media following, and offered them extra incentives to invite their friends to join Airbnb.
All of these tactics helped Airbnb improve its viral coefficient, and grow its user base at a rapid pace. By leveraging growth engineering techniques, they were able to create a self-sustaining growth engine that fueled their success.
Last Updated on February 23, 2023 by Joe