A2 Hosting loves to tout its 20x faster web hosting speeds and affordable prices. Is it the best combo of value and quality or does it miss the mark? Read on to find out.
Is A2 Hosting Really Better?
Though a lesser-known name in the world of web hosting, a2hosting.com has built a reputation for themselves as one of the fastest and friendliest hosting services available.
Founded in 2001 in Ann Arbor, Michigan, A2 promises lightning fast loading speeds, impeccable uptime, all the features your site could ever need, and excellent customer support to boot.
How Good is A2 Web Hosting?
We're happy to report that A2's web hosting services live up to the hype. Their motto reads "Our Speed, Your Success," and boy do they deliver. A2 is consistently the fastest hosting company on the web. They tout their hosting as being 20 times faster than that of their competitors, and as unbelievable as that sounds, the claim holds up.

A2 Hosting sure does promise a lot. But how do their services actually stack up?
Beyond the super fast loading times, A2 doesn't cut corners when it comes to customer experience. With a user-friendly interface that can be appreciated by web hosting newbies and professional developers alike, painless migration, and a wide selection of features at fair prices, A2's speeds aren't the only thing worth writing home about.
But what truly differentiates A2 as a web hosting company is that they offer a winning combination of quality services, good prices, and excellent customer support.
Rounding off a solid selection of fairly priced and well-equipped hosting plans with some of the quickest and friendliest customer support gurus you'll ever have the pleasure of troubleshooting with, A2 is a hosting company that knows how to earn your loyalty. And they have an A+ rating from the Better Business Bureau to prove it.
•

 Who should host with A2?
Our experience with A2 Hosting would have us recommend them as a hosting provider to just about anyone. But we think the following groups of people have the most to gain from hosting their site with A2:
1. Marketers and entrepreneurs with plans to upgrade or scale their sites
.
In terms of speed, features, and customer support, A2 hosting offers shared hosting plans with great bang for your buck. And if you've got big plans for the future, A2's high-performance, managed VPS hosting, and dedicated server packages are there should you ever need them.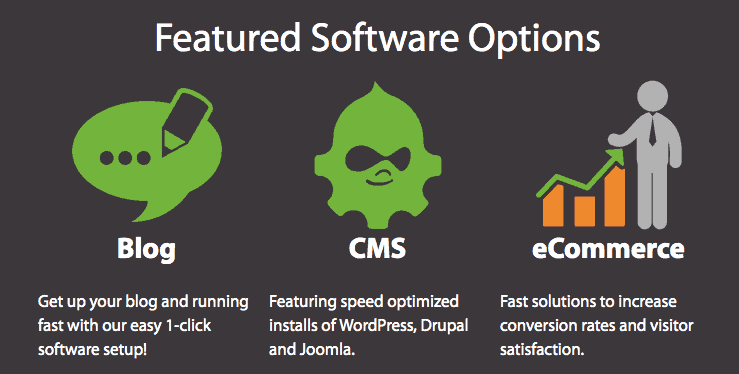 A2's hosting packages can support your business needs as they develop.
If your old host can't keep up as your site garners more traffic and requires more advanced features, switch over to A2 and you won't ever look back.
2. Web hosting newbies who would like patient, human guidance
.
Starting your first website? Not super tech-savvy? A2 has a truly excellent customer support team that will hold your hand as you venture into the jungle of daunting acronyms and technical jargon that is web hosting.
A2's user interface is clear and well-designed, their Knowledge Base is extensive, and their support reps have never heard a stupid question.
3. Pros who appreciate a customer support team that can hold their own.
If you are already initiated in the world of web hosting, you will find in A2 a team of tech gurus who can truly meet you where you are at. A2's customer support team knows their stuff and can offer valuable insight and serve as an expert-level sounding board for your next web development project.
• 

Who should look elsewhere?
We think A2 Hosting is a solid choice for just about anyone, but if you place particular emphasis on the following pain points, it may be worth your while to shop around for other hosts:
1. You're just looking for something super cheap.
If you just want something basic and, most importantly, cheap, A2 probably isn't for you. A2 isn't exactly pricey, but their least expensive Lite Plan is far from the cheapest hosting package on the web. Furthermore, their Lite and Swift plans aren't actually optimized for the lightning speeds that are A2's claim to fame.
Your best alternative
You can find cheaper basic plans with comparable speeds at Bluehost or Hostgator, as long as you won't miss the customer service or extra features that A2 offers.
2. Every second of uptime counts
.
A2 Hosting promises 99.9% uptime, and for the most part they deliver. However, several other industry players have well-documented uptime rates above 99.95% and don't make exceptions for DDoS or other server attacks.
The differences in these percentages can seem like peanuts, but they translate to an extra 21 minutes of downtime per month. At the higher levels of e-commerce, 21 minutes can mean a lot of lost sales.
Your best alternative
If you need the assurance of the market's best uptime, we'd recommend SiteGround for packages that are comparable to A2 but with more reliable uptime guarantee of 99.99%.
• 

The Pros of A2 Hosting
Here are a few of our favorite things about this super-speedy, Ann Arbor-based hosting company.
1. A Customer Support Team You Will Want to Hug
A2 invests the time, money, and care it takes to build an excellent and knowledgeable tech support team. Troubleshooting is frustrating, but A2's friendly customer support gurus go above and beyond to make the process as painless as possible.
If you've ever had the sneaking suspicion that your support inquiry has been forwarded to an overseas call center, you'll be happy to know that A2 prides itself on having a customer support staff that is 100% US-based and native English-speaking.
But beyond their home-grown appeal, A2's support team is comprised of developers who know their stuff. This makes them out to be both patient shepherds for the uninitiated and expert-level guides for more experienced customers.
Many A2 customers have reported that the support team even managed to spot and solve technical issues that their web designers or developers had missed.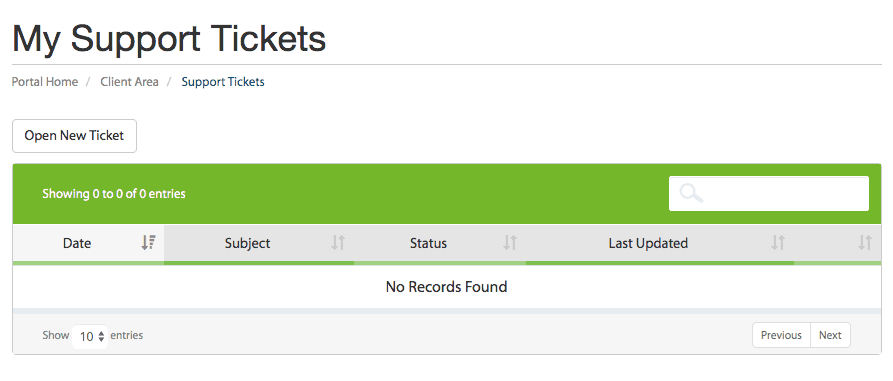 A2's Client Area includes a user-friendly dashboard where you can easily keep track of all of your past and ongoing support tickets.
 A2 offers a variety of 24/7 tech support mediums, from online chat to email tickets to phone support. Response times are minimal, and in your time of need, you can count on being quickly connected to a living, breathing, friendly human-being who is ready to help.
2. Speed! Speed! Speed!
With average page loading times of around 370ms, A2 is the uncontested champion of fast hosting. And at just over $9/month, their Turbo shared hosting plan won't cost you an arm and a leg for speeds that leave their competitors in the dust.
In web hosting, the need for speed isn't just about bragging rights. Fast page load times come with a whole bunch of convincing (read: lucrative) benefits including lower bounce rates, higher conversion rates, and SEO boosts.
If your site's interface includes a lot of images, videos, or other features that generally require some load time, A2's Turbo servers are an excellent choice.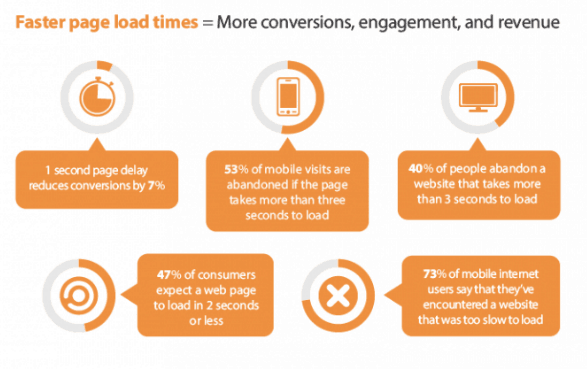 A2 Hosting makes a solid case for why page load and response times are crucial to the success of your website. View their full infographic here.
How does A2 manage to pull of the fastest load times on the web?
In addition to state-of-the-art SSD, the secret to A2's success is owning all of their own servers and data centers, from Michigan to Arizona, from Amsterdam to Singapore.
Because A2 owns and operates all of their facilities (rather than simply leasing server space in someone else's warehouse, as is the industry standard), they have direct control over the technical environment where your website is hosted. This means they are less susceptible to issues caused by factors outside their control and can quickly intervene should any problems arise.
3. User Friendliness Through-and-Through
Given that the industry has been around for 30+ years, web hosting should be easy. And yet user experience remains an afterthought for many web hosting providers.
Not so with A2 Hosting, whose modern interface is user-friendly, easy to navigate, and well-designed. This positive user-experience extends to customer on-boarding, billing, and technical troubleshooting as well.
A2 makes a point to nail your first interactions with their services. Migrating your website from an old hosting provider to A2 is as painless as can be, requiring only a few minutes of your time and minimal downtime for your site.
This. Is. Huge.
If you're not a developer or technical person, migrating your website from one host to another is a huge pain. It has driven grown men to tears.
Anyone who's tried to migrate a website for the first time probably has a few gray hairs to show for it. What appears easy on the surface can quickly devolve into hours of delays during which your website is offline. Don't play with fire, let the hosting experts do it for you.
Once your website has been migrated, you'll never have to search long for the functionality you need within A2's sleek and clear-cut client dashboard. Many important functions on this control panel can even be carried out with a single click, like creating new email accounts, restoring back ups, or registering new domains.

A2's Client Area is wonderfully uncluttered and gives you quick, single-click access to all the most important functionalities.
 But perhaps the greatest testament to A2's incredible usability is their Knowledge Base. Filled with highly informative and clearly-written help articles that will teach you everything you need to know about web hosting, you may never even need to have the pleasure of interacting with A2's support team.
Web hosting newbies and pros alike will find a wealth of information, from basic questions ("What is PHP?") to advanced how-tos ("How to use a custom php.ini file for cPanel cron jobs"). What's more, every article in A2's Knowledge Base opens with an overview of the fundamental concepts you need to know before you proceed.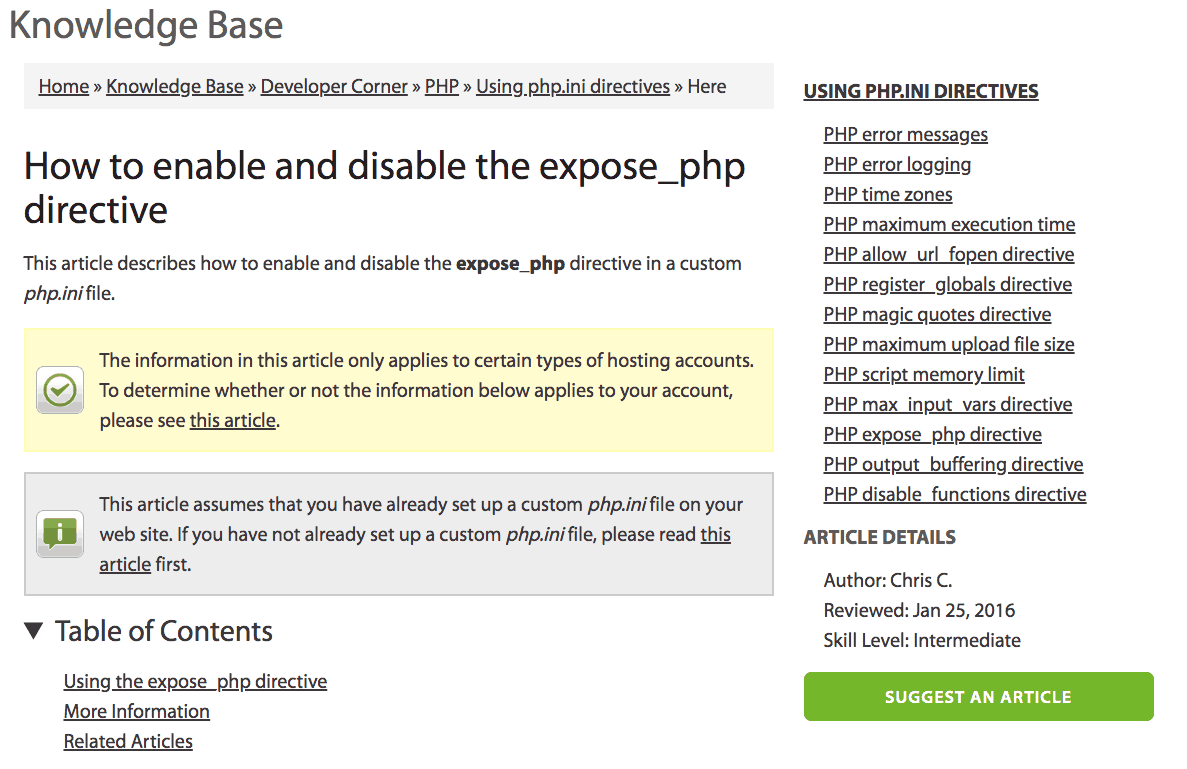 A2's Knowledge Base is structured for comprehension. Topics are grouped together in an organized way, and each more advanced entry is prefaced with links to required reading.
4. Awesome Features for an Awesome Price
A2 Hosting is a great deal. They may not offer bottom-of-the-bargain-bin prices, but A2 customers absolutely get their money's worth in terms of quality of service and a wide range of features. Customers will be pleased to find that A2 is compatible with many of the most reputable CMS and security apps from WordPress to Joomla to Drupal to Cloudflare.
Here are some of the highlights:
A2-optimized WordPress integration

cPanel

Compatibility with Linux and Windows

Choice of server location in N. America (MI or AZ), Europe (Amsterdam), or Asia (Singapore)

Advanced DNS

SSD powered servers

Free Cloudflare integration

Free SSL certificate

Free security apps like Patchman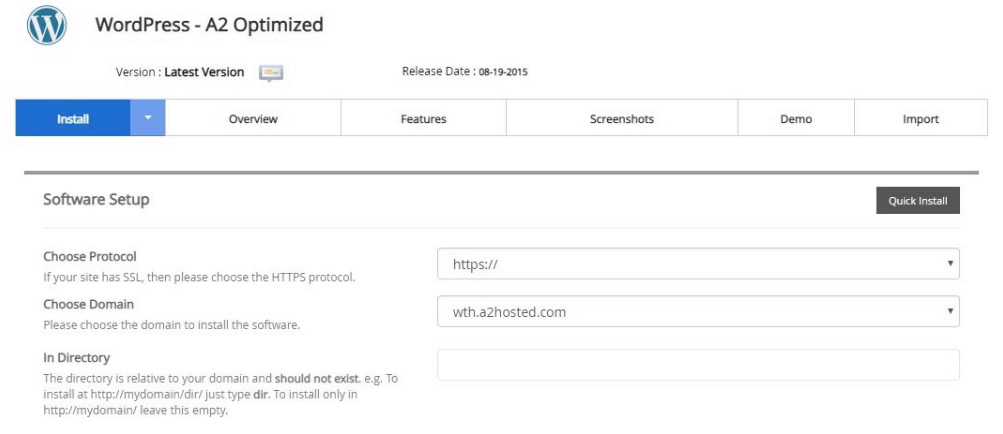 A2-optimized WordPress means that setup is automated, and everything is pre-configured with the optimal settings for speed and security. A2 is also compatible with other content management systems like Joomla and Drupal.
A2's unshakeable price to features ratio is great news for anyone who has plans to scale their hosting plan as their site grows. A2 Hosting offers plans to match all levels of needs and budgets, from basic yet high-quality shared hosting, to reseller hosting, to managed VPS, to dedicated servers.

A few of the many reputable SSL certificate options you can take advantage of if you choose to host with A2.
5. Warm Fuzzies
A2 is a downright likeable company. And in a market that is largely dominated by a few big-name conglomerates, likability isn't something to be taken for granted.
If this A2 hosting review hasn't already convinced you of the merits of this company, here are some of the little things about A2 that may make you feel all warm inside:
A2 is a

small company of less than 200 employees

that is making a valuable contribution to the economy of Small Town, America. They love their hometown of Ann Arbor and have no plans to relocate to Silicon Valley.

A2 owns all of their own data centers and servers.

A2 Hosting is

NOT owned by Endurance International Group

, a mega-corporation which has bought up 83 subsidiary web hosting companies over the past two decades (A Small Orange, iPage, and HostGator, just to name a few, all belong to EIG).

A2 participates in a number of

environmental initiatives

. They have planted over 50,000 trees in the Ann Arbor area and are a Carbonfund.org partner.

All of A2's support team are locally based and they

do not use overseas call centers

.
• 

The Cons of A2 Hosting
There is a lot to like about A2, but some customers may encounter a few snags with this otherwise solid hosting provider. Here are some potential deal-breakers you may want to consider before you sign up for an A2 hosting account:
1. Looking for the Absolute Cheapest Host? Look Elsewhere.
A2 Hosting is a great deal for the amount of features and quality of service they provide. However, A2 is far from the cheapest host on the web, and their most basic plans are lacking in many features that bargain shoppers may require.
A2's hosting plans do not include free domain names, so you'll have to calculate this price on top of the price of hosting. And while A2's Turbo Plan includes the blazing fast speeds on which the company markets itself, the two more basic and less expensive shared hosting plans Lite and Swift are not actually optimized for top speeds.
If your priority is paying as little as possible for all-inclusive services that are simply adequate, A2's Lite and Swift plans probably cost more than you're looking to pay. Instead we'd recommend big-brand hosts like HostGator or BlueHost. The prices are ultra cheap, the pages load fast, and you'll get a free domain name, but don't expect the same level of care or tailored scalability.
2. Uptime Woes
A2's uptime rate, while solid, is not the best on the market. They promise 99.9% uptime with a money-back guarantee, but make exceptions for DDoS or other attacks on their servers (which you can avoid, by the way, but taking advantage of their free option for Cloudflare integration). A2's track record shows that they rarely dip below this 99.9% promise, however many other hosting company have managed to maintain uptime rates much higher.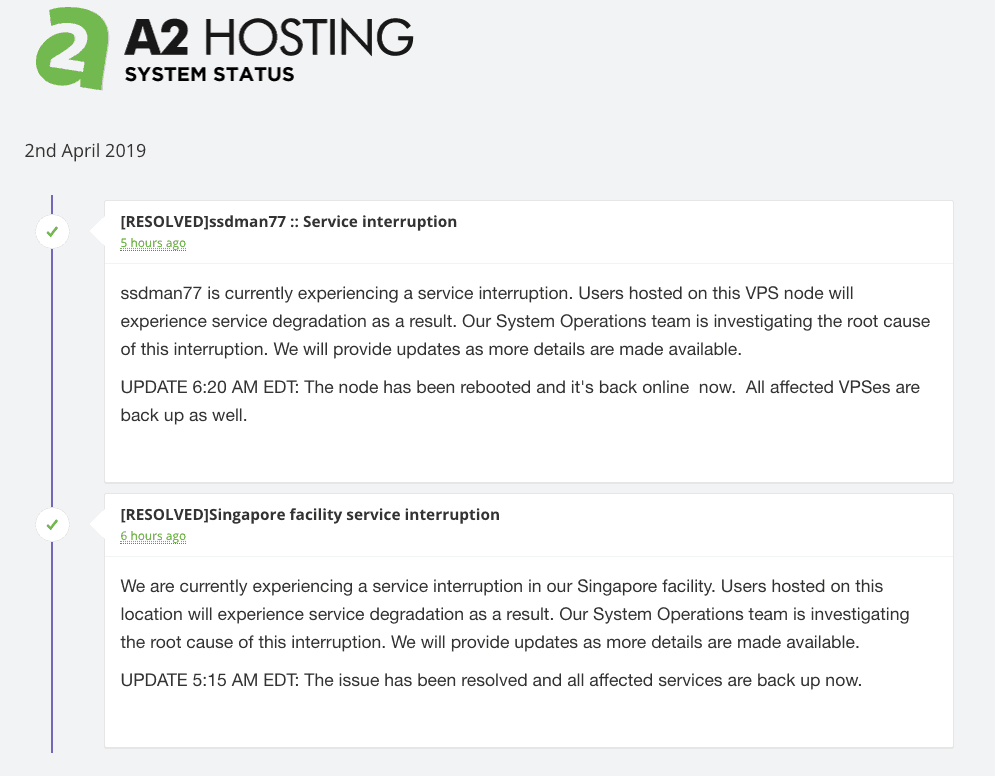 If your website is operating on a level where every second of uptime is crucial, A2 may not be the best option. Instead we'd recommend SiteGround, whose services and prices are comparable to that of A2, but have a nearly flawless uptime record of 99.99% and money-back guarantee to boot.
3. Customer Service Has its Off-Days
One of A2's strongest selling points is their super friendly and helpful support team. But as a small company of less than 200 employees, it is not unheard of that A2 customers encounter issues with tech support that seem to trace back to not always having enough people on staff to deal with high-volume periods.
Don't get us wrong! The vast majority of A2 hosting reviews are positively glowing in regards to customer service. But there are a few pain points with customer service that are worth considering:
Tech Support is available 24/7, but the Billing and Sales Departments are on a normal work schedule. This can potentially impact the quality of service you receive should you live in a different time zone or need to resolve a billing issue over the weekend.

Report tickets submitted with general questions may receive automatic responses with links to the Knowledge Base, which can be understandably frustrating.
If you are one of the unlucky few who has had a dissatisfying customer service experience with A2 in the past, we'd recommend signing up for a hosting account with SiteGround as an alternative. Their packages are comparable, their services excellent, and their customer service reviews overwhelmingly positive with truly 24/7 responses to billing and sales questions.
•

 

A2 Hosting Plans & Pricing Comparison
Like the sound of A2 Hosting but need help deciding which of their hosting packages are right for you? Here is a breakdown of three different levels of A2's hosting services: shared hosting, managed WordPress hosting, and VPS hosting. 
Edit

|   | Shared Hosting | Managed WordPress Hosting | Core VPS |
| --- | --- | --- | --- |
| Description | The fastest shared hosting on the market | Fully optimized and managed WordPress hosting | Managed VPS hosting with Root Access |
| Starting at | $3.92/mo | $11.99/mo | $32.99/mo |
| Control Panel | cPanel | Plesk | cPanel |
| Storage | Unlimited | 10GB | 75GB |
A2's Shared Hosting Plans
A2 offers excellent shared hosting services at competitive prices, between $4 and $10 per month depending on the package you choose. All packages include unlimited storage and transfer, cPanel, a free SSL and SSD, free site transfer, and an any-time money back guarantee.
| | Lite | Swift | Turbo |
| --- | --- | --- | --- |
| Price | $3.92 | $4.90 | $9.31 |
| # of Sites | 1 | ∞ | ∞ |
| Databases | 5 | ∞ | ∞ |
| Turbo Speeds | No | No | Yes |
| Site Accelerator | No | No | Yes |
A2's Managed WordPress Hosting Plans
A2's shared hosting plans can also be optimized for WordPress, but their Managed WordPress Hosting plans include Turbo site speeds, easy  backups, site staging, a free Jetpack license, and come with WP-CLI pre-installed.
| | 1-Site | 3-Sites | Unlimited |
| --- | --- | --- | --- |
| Price | $11.99 | $18.99 | $36.98 |
| Storage | 10 GB | 25 GB | 40 GB |
A2's Managed VPS Hosting Plans
VPS packages with A2 include more power and support than their shared hosting plans. These managed plans included server configuration, 24/7 comprehensive guru support, automatic security and installation upgrades, free CloudFlare CDN, cPanel, and a seamlessly managed hardware and network. 
| | Power+ | Prestige+ | Pinnacle+ |
| --- | --- | --- | --- |
| Price | $32.99 | $46.19 | $65.99 |
| Storage | 75 GB | 100 GB | 150 GB |
| RAM | 4 GB | 6 GB | 8 GB |
| Transfer | 2 TB | 3 TB | 4 TB |
| CPUs | 4 vCPUs | 6 vCPUs | 8 vCPUs |
•

 

The Bottom Line
A2 Hosting is a small company with big benefits. They are the fastest shared hosting option on the market, offer incredible customer service, and have hosting plans that are built to scale. Sign up for a hosting account with A2 for the blazing fast speeds and flawless user experience, and stay for the friendly customer service and small-business-love. A2 may not offer the cheapest prices or the world's best uptime, but they do offer a winning combination of excellent services and amazing support.
Who is A2 Hosting best suited for?
A2 Hosting works for anyone who needs any level of IT services. People who want a basic WordPress site can have A2 Hosting serve as the host for one website, five databases and unlimited storage. On the higher end of the spectrum, dedicated hosting allows businesses to have complete control over the web server, website and data management. Most of this work happens remotely as opposed to in person. Companies pay monthly fees for A2 Hosting's services.
What is A2 Hosting pricing like?
The most basic WordPress hosting starts at $3.92 per month. For this price, customers get one website, five databases, unlimited storage, a money-back guarantee, unlimited transfer and free SSD. The highest WordPress hosting gives users unlimited websites, databases, storage and transfer alongside a money-back guarantee, a turbo website that's 20 times faster than A2 Hosting's basic offerings, free SSD and A2's site accelerator for $9.31 per month.
On the higher end, A2 Hosting has dedicated hosting that starts at $99.59 per month. For that price, consumers get to customize a server's needs, have complete isolation from other servers and choose a management level. The most expensive plan the company offers is a managed server for $290.49 every month. This gives a customer 16 GB of RAM for the server's use, 20 TB of transfer, 2×1000 GB of storage, access to an Intel Xeon core server, free cPanel access, root access and the money-back guarantee. These levels of access give firms and companies complete control over their web server.
Does A2 offer discounts for returning customers?
A2 Hosting does not offer discounts for recurring customers, although some customers may be eligible for free upgrades within the same server package. Downgrading to a lesser package costs $25 for a data transfer fee. A2 Hosting does give nonprofit organizations a discount, which they must prove by contacting the company through a support ticket.
What are A2 Hosting's key features?
A2 Hosting touts developer-friendly hosting so people can create and manage their own websites, domain registration for when someone wants to own a domain name, domain transfer from another host, SSL certificates for verifying website security, a 99.9 percent uptime guarantee, an anytime money-back guarantee and SwiftServers fast hosting.
Potential customers can search A2 Hosting's website to see if a domain name is owned by another host through the domain checker. Users simply enter up to 20 website names into the box, go through the simple security protocol and click Search Availability to see if A2 Hosting can keep the domain name for a customer.
The 99.9 percent uptime guarantee reflects A2 Hosting's reliability promise. The company uses industry best practices, security patches and alternate data centers to ensure a website stays active as much as possible. The web host recognizes that when a website goes down, a customer loses money.
The anytime money-back guarantee goes into effect for the first 30 days of service. In essence, it's a free 30-day trial. If a user wants to cancel the service for any reason during the first 30 days, the person may do so without penalty.
What level of web hosting does my company need?
The level of web hosting a website needs depends on the amount of information stored on the server. A simple website that just lists a company's services might need the lowest-priced plans available, while e-commerce sites could use mid-level plans. If a firm needs to deliver video streaming to customers, the fastest and highest-priced plans are the way to go.
How does a customer store a backup website?
A2 Hosting allows for backups less than 30 days old and up to 50 GB of data per the company's terms of service. The complementary Server Rewind service stops backing up any websites if the customer exceeds 30 days on backups and 50 GB of storage.
What are the basic services that A2 Hosting covers in every plan?
A2 Hosting has a bevy of services for anyone who wants to host or own a website. Choices include ad management, wikis, blogs, e-commerce, forums and social networks.
The ad management portion features several types of ad management software, all of which allow businesses to create targeted advertising campaigns from the ground-up. These services are some of the lowest-price package A2 Hosting uses.
Hosting a forum means A2 Hosting provides a platform for people to share ideas, post thoughts and freely exchange ideas. Wikis refer to encyclopedia-type informational entries that provide user-created ways to edit individual entries into the wiki.
Other basic web hosting services include hosting software and programs for analytics, customer support, teaching, database hosting, e-commerce, document management, JavaScript library, music storage, video storage and web development. In all, A2 Hosting touts 37 basic services it provides to customers.
How do I contact A2 Hosting?
A2 Hosting has a live chat feature, a support ticket function, a toll-free number for American and Canadian customers and form for contacting sales. Customers in Europe, Brazil, Australia and India have separate phone numbers to call. The company also has social media channels for Twitter and Facebook
What payment options does A2 provide?
Customers can pay for services via PayPal, American Express, Visa, Mastercard and a Discover card. Customers can set up automatic payments every month.
What is the A2 Hosting affiliate program like?
A2 Hosting gives customers money for successful referrals who register through an affiliate link. Clients earn $85 per new customer, and then $5 for every new customer that the original new customer brings into the fold. Companies make money for every new customer that purchases a hosting package.
Customers earn $10 just for signing up for the affiliate program. The top affiliate earned more than $100,000 in 2015. In essence, the affiliate program is a marketing push made by A2 Hosting as a way to get more customers, but it's very easy to host the affiliate program.
Where is A2 located?
A2 Hosting's main office is in Ann Arbor, Michigan. A second data center is in Singapore, and a third one is in Amsterdam.
What is A2 Hosting customer support like?
A2 Hosting touts 24/7/365 customer support. That means customers have access to technical support at any time.
How does a customer test its server speeds?
A customer downloads speed test files for any of the three data centers through A2 Hosting's website. The zip file is 100MB. A third-party speed test verifies the speed of data center independently.
In which countries is A2 most popular?
Most of A2 Hosting's customers come from all over the world. The most popular countries are the United States, United Kingdom, Canada, India and France. The company lists 26 countries where customers can learn more about A2 Hosting's services.
What security measures does the Ann Arbor data center contain?
The Ann Arbor data center touts static-free flooring, climate controls of 68 degrees Fahrenheit with humidity levels between 30 and 40 percent. The redundant power supply includes a diesel generator in case primary power options fail. Physical security measures include a gated parking lot accessible to employees only, security key access to the building, a separate security key needed to access the server vault and video surveillance.
What cloud-based services does A2 Hosting offer?
Cloud hosting services start at $15 per month for up to 10 GB of data storage, and the high-end choice is $25 per month with 25 GB of storage. A2 Hosting touts cloud services at 300 percent faster than other drives.
Does A2 Hosting offer VPS?
A2 Hosting sells virtual private server (VPS) hosting up to 75 GB of storage and 2 TB of transfer. These types of servers are ideal for developers and IT experts.