Today it is so commonplace to use the internet to watch videos, view images, shop, communicate with friends, and share content that it seems silly to even point it out.
But what about the first people to ever do these things online? Surely they understood they were making internet history!
Well… not really.
As this dive into the early days of the web will show you, most of the First Things to Happen in Internet History were pretty mundane. But when viewed through a modern lens, these milestones in internet technology are sure to make you nostalgic.
Power up your Windows 98, switch on your modem, and get ready to surf! Here are 15 moments in Internet History that will show you just how far the web has come, and just how little it has changed.
1. The first thing ever sold online was a Sting CD.
On August 11, 1994, a Philadelphia man made internet history by making the first ever online shopping purchase. The item in question was a CD of the album Ten Summoners' Tales by Sting, for which he paid $12.48 plus shipping. [A]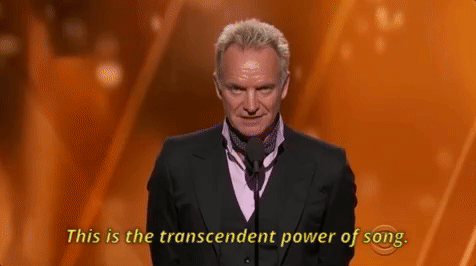 2. The first item ever bought on Amazon was a computer science book.
The first ever Amazon purchase happened on April 3, 1995 when computer scientist John Wainwright ordered the book Fluid Concepts and Creative Analogies: Computer Models of the Fundamental Mechanisms of Thought by Douglas Hofstadter. [B]
3. The first item ever auctioned on eBay was a broken laser pointer.
The first item to ever be auctioned on eBay was an unusable laser pointer belonging to the site's founder Pierre Omidyar. The broken pointer went to the final bidder for $14.83 in September 1995.
Omidyar was surprised anyone would want the thing, and contacted the bidder to ensure he knew it was unusable. "I'm a collector of broken laser pointers," the happy customer responded. [C]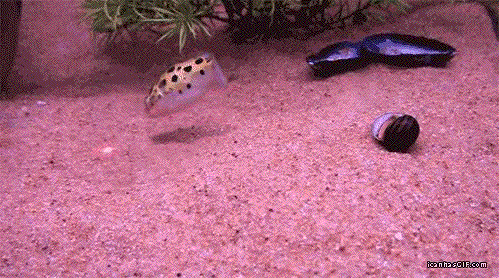 4. The first email ever was sent in 1971.
Before he became the inventor of email, Ray Tomlinson was a young computer engineer at a Boston-based firm called Bolt, Beranek and Newman. Tomlinson was tasked with figuring out how to put the firm's new Arpanet computer network to work doing "something interesting." He decided to try his hand at transmitting messages between two office computers just 10 feet apart, scooting back and forth on his wheelie chair to see if it had worked.
By the time Tomlinson finally succeeded in transmitting a message, he had used so many strings of gibberish in his tests that he no longer remembers the contents of the first email ever sent.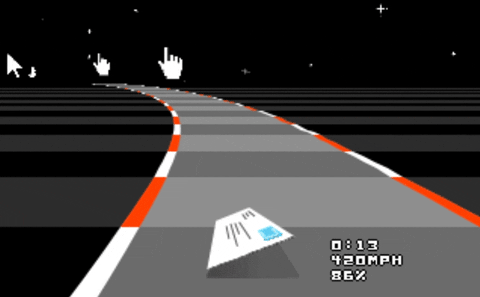 He does, however, remember how the @ sign came to be the standard syntax for email addresses. When looking for a way to separate the name of recipients from the names of their machines, the @ sign seemed a natural choice. It wasn't commonly used in any computing languages, and it was a simple, one syllable preposition. [D]
5. The first SPAM email ever was sent in 1978.
It didn't take very long after email had attained widespread professional use before someone abused it.
The first-ever SPAM email was sent on May 1, 1978 by Gary Thuerk, a marketer working for the Digital Equipment Corporation. He wanted to promote two presentations the DEC would be giving in California in the coming weeks, and decided to email Arpanet users based on the west coast.
Referencing a printed directory of every Arpanet user and where their computers were located, Thuerk painstakingly typed over 400 west coast email addresses into the recipient field by hand. Unfortunately, his mail program only accepted a maximum of 320 recipients, and so the remaining addresses overflowed into the body of the message.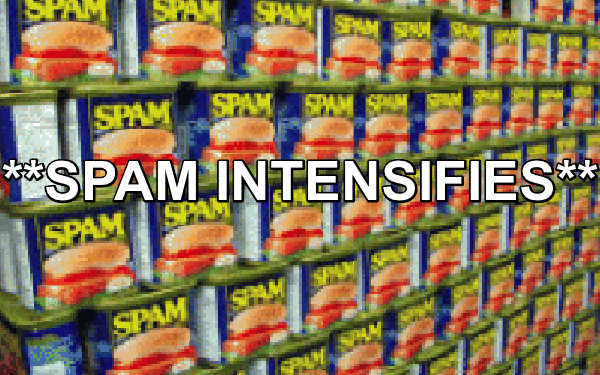 As you may expect, people hated SPAM from the moment it first arrived in their inboxes. What ensued were some hilariously retro discussions of office politics and email etiquette, MANY OF WHICH WERE WRITTEN IN ALL CAPS. Click here to read Thuerk's OG-SPAM and some of the salty correspondences it provoked.
6. The first domain ever registered was symbolics.com on March 15, 1985.
Symbolics Computer Corporation was a computer and software development company who made single-user computers that ran on the Lisp programming language. In 1985, they registered symbolics.com, making it the oldest and longest running domain name in internet history.
Symbolics held onto the domain until 2009 before it was handed off to an Irvine-based investment firm called Napkin. Today, symbolics.com features "The Big Internet History Museum."
7. The first-ever universally accessible website went live on August 6, 1991.
CERN scientist and Internet founder Tim Berners-Lee created the first ever website that could be viewed by anyone with internet access. The site is still accessible today and explains some key terminology and goals of the World Wide Web project . Visit the oldest website still running here: http://info.cern.ch/hypertext/WWW/TheProject.html.
8. The first photo was uploaded to the web in 1992.
In 1992, Silvano de Gennaro was an IT developer at the Geneva-based CERN. That summer he was backstage at a music festival sponsored by his employer awaiting the performance of the Cernettes, a science comedy band he managed and wrote songs for, including gems like "My Sweetheart's a Nobel Prize" and "Surfin' on the Web." On July 18th, de Gennaro snapped this photo of the ladies getting ready to go on stage with his Canon EOS 650.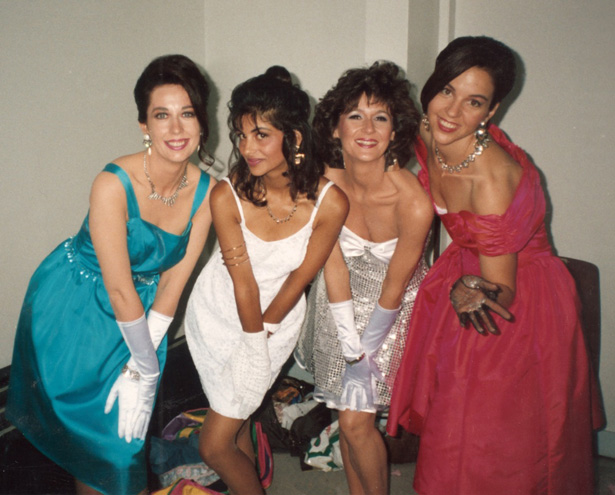 The Cernettes was a girl-group composed of CERN employees and their partners, with one particularly noteworthy member. By night, Colette Marx-Nielson (second from right) performed bedazzled before packed houses of European scientists. By day, she was better known as Tim Berners-Lee, English engineer and one of the inventors of the World Wide Web.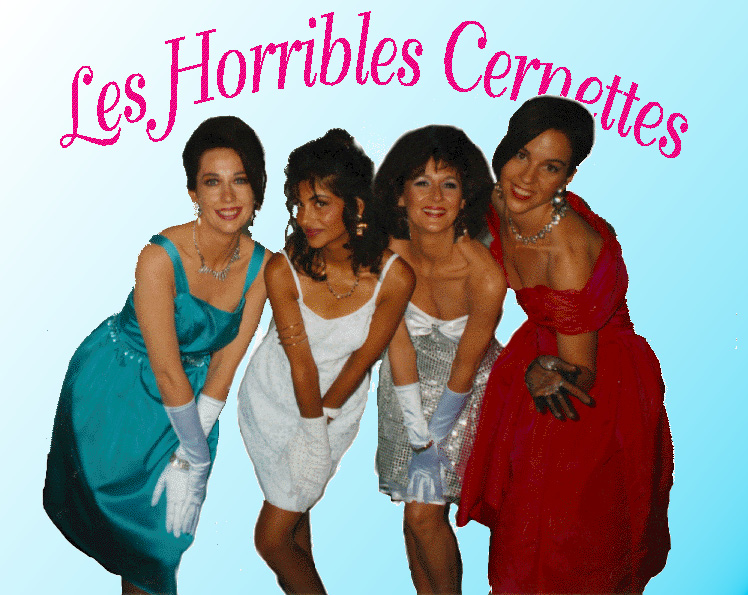 In order to test the latest version of the World Wide Web and its new photo-supporting capabilities, Berners-Lee edited this image in version one of Photoshop, saved it as a .gif, and uploaded it to the web via his color Macintosh computer. [E]
9. The first ever online ad was a banner sponsored by AT&T in 1994.
In 1994, AT&T was trying to position themselves as the market leader in futuristic technology with the slogan "You Will."
Their marketing agency Modem Media developed this ad for hotwired.com, then the website of Wired Magazine. It reads: "Have you ever clicked your mouse right HERE?" with an arrow pointing to "YOU WILL."

Clicking the banner took people to a virtual tour of seven of the world's most renowned art museums, thereby demonstrating how AT&T technology could transport people all over the world.
By today's PPC marketing standards, the ad was smashing success. 44% of visitors who saw the ad clicked on it. [F]
10. The first instant message was sent on January 6, 1993.
Before Ted Leonsis became AOL's Vice Chairman, he was testing a new instant messaging technology. Because was often away from home for work, he decided to surprise his wife with simple message: "Don't be scared… it is me. Love you and miss you."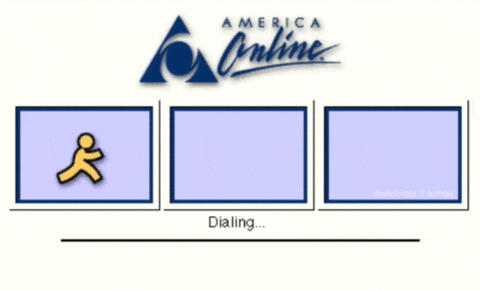 It would be another three years before AOL would launch its instant messaging service to the public, pioneering concepts like the "Buddy List," user profiles, and chatbots.
11. The first-ever chatbot was called ELIZA and was developed at MIT in 1966.
ELIZA was one of the first computer programs for natural language processing. It was developed in the MIT's Artificial Intelligence Lab by Joseph Weizenbaum.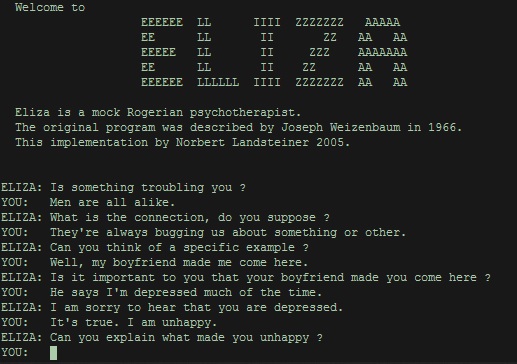 ELIZA simulated conversation by means of a pattern matching substitution methodology that could effectively mimic understanding. While impressive for the time, ELIZA had no way to contextualize events and could pretty much only parrot back what users said. [G]
12. The first-ever phishing attacks happened in 1995 when users would impersonate AOL administrators.
The first widespread phishing attempts were made by AOL users who were reluctant to pay the monthly dial-up fees. Using official looking screennames, phishers would contact unsuspecting users posing as AOL administrators and ask for login credentials and payment information. They could then use this information to continue accessing the web for free. [H]
13. The first piece of content to ever go viral was the 1998 Starr Report, a 445-page document summarizing the investigation into President Bill Clinton and his affair with Monica Lewinsky.
On September 9, 1998, the Office of Independent Counsel Kenneth Starr concluded its four-year-long investigation into Bill Clinton which largely centered on his affair with White House intern Monica Lewinsky. Two days later, the House voted to release the report to the public.
The Starr Report was published to a government website on September 11, 1998. In just two days, over 20 million people had accessed the report. Up until this point, this was the greatest wave of traffic for any one single document that had ever happened on the web [J].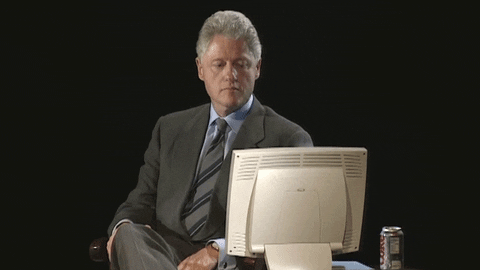 An internet first in her own right, Lewinsky has since gone on to become an activist in the cause against cyberbullying, referring to herself as "Patient Zero" of public shaming in the digital age.
14. The first version of Craigslist originated in 1995 as a simple mailing list to 10 people about interesting things happening in San Francisco.
In 1995, Craigslist.org creator Craig Newmark just wanted to share neat technology-focused events with like-minded people in his area. So he started a regular mailing list for 10 of his friends promoting these events. Slowly, the mailing list grew and grew. As new followers began to ask if they might post their own events, look for apartments, or sell used items, Newmark decided to transform the community into a website. By 1997, Craigslist.org was getting over 1 million page views per month in San Francisco alone. [K]
15. The first video ever viewable online was a 1993 live stream of a garage rock band called Severe Tire Damage.
Palo Alto-based Severe Tire Damage was a garage band consisting of four tech workers employed at DEC, Apple, and Xerox. They made a name for themselves by playing in the parking garages and patios of their employers, which they eventually began to livestream. The first ever livestreamed concert by Severe Tire Damage was a June 24, 1993 show in Xerox PARC which they broadcasted online via MBone technology.
A year later, the Rolling Stones wanted to broadcast a segment of one of their concerts online, mistakenly believing they'd be the first band to ever do so. Upon learning that Severe Tire Damage had beat them to it, the Stones invited Severe Tire Damage to be their opening act. As the Stones got set up for a November 18, 1994 show in Dallas, Severe Tire Damage played a warm up show from Palo Alto.
You can learn more about Severe Tire Damage on their charmingly retro website std.org.
Sources
[A] Lewis, Peter H. (1994, Aug. 12). "Attention Shoppers: Internet is Open." Published in the New York Times. Archived here: https://www.nytimes.com/1994/08/12/business/attention-shoppers-internet-is-open.html
[B] Garber, Megan (2012, Oct. 31). "Here is the First Book Ever Ordered on Amazon." Published by The Atlantic. Archived here: https://www.theatlantic.com/technology/archive/2012/10/here-is-the-first-book-ever-ordered-on-amazon/264344/
[C] Titcomb, James (2015, Sep. 3). "eBay turns 20: Here are 20 things you may not know." The Tegelgraph. https://www.telegraph.co.uk/technology/news/11839480/eBay-turns-20-Here-are-20-things-you-may-not-know.html
[D] All Things Considered (2009, Nov. 15). "The Man Who Made You Put Away Your Pen." Broadcasted by NPR. Archived here: https://www.npr.org/templates/story/story.php?storyId=120364591
[E] Riesman, Abraham (2012, July 11). "The Untold Story of the Web's First Photo." VICE. https://www.vice.com/sv/article/wdpz4n/the-untold-story-of-the-webs-first-photo
[F] The Drum (2016, March 31). "1994: First banner ad appears on hotwired.com." https://www.thedrum.com/news/2016/03/31/1994-first-banner-ad-appears-hotwiredcom
[G] Weizenbaum, Joseph (1966, Jan). "ELIZA – A Computer Program for the Study of Natural Language Communication between Man and Machine." Communications of the ACM. PDF: http://www.universelle-automation.de/1966_Boston.pdf
[H] Cofense. "History of Phishing." https://cofense.com/knowledge-center/history-of-phishing/
[J] Kravets, David (2009, Sep. 11). "Sept. 11, 1998 : Starr Report Showcases Net's Speed." Wired. https://www.wired.com/2009/09/dayintech-0911starrreport/
[K] Fine, Jon (2016, Sep). "How Craigslist's founder realized he sucked as a manager." Inc. https://www.inc.com/magazine/201609/jon-fine/inc-interview-craigslist.html
Last Updated on October 21, 2020 by Alex North