As the twenty-teens came to a close, marketers everywhere turned their sights to forecasting ecommerce growth in the coming decade. Their predictions looked promising, with ecommerce positioned to continue its steady upward climb.
In 2019, ecommerce was forecasted to account for more than

22 percent of all global retail sales

by 2023, a sum of more than

$740 billion

[A].
But with 2020 shaping up to be history's greatest curveball in the form of a calendar year, the picture is rapidly changing. As a global pandemic forced much of the economy out of public spaces, consumer shopping habits changed in big and unpredictable ways.
Here are some coronavirus online shopping statistics that suggest that ecommerce will grow even faster than experts have predicted:
Online shopping surges due to coronavirus lockdowns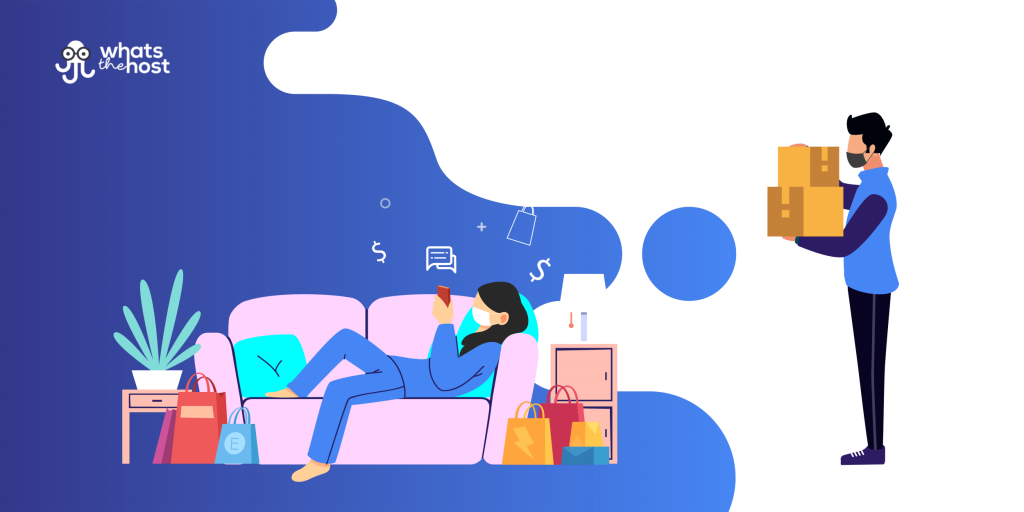 The coronavirus pandemic provided a moment for online-shopping to truly shine. As people around the world were confined to their homes for several months, online retail saw explosive growth.
U.S. daily ecommerce sales grew 49 percent

faster between April 1 and 23, 2020 as opposed to the weeks in March before the pandemic gained widespread attention. [C]
Amazon.com was earning roughly

$11,000 per second

during March and April 2020, as opposed to

$4,722 per second

in 2019. [E]
Americans were the most likely to have noted an online shift in their shopping habits due to the pandemic.

71 percent of U.S.-based respondents

reported shopping more online, compared with

65 percent of Brits

and

53 percent of Germans.

[B]
COVID-19 and the rise of food ecommerce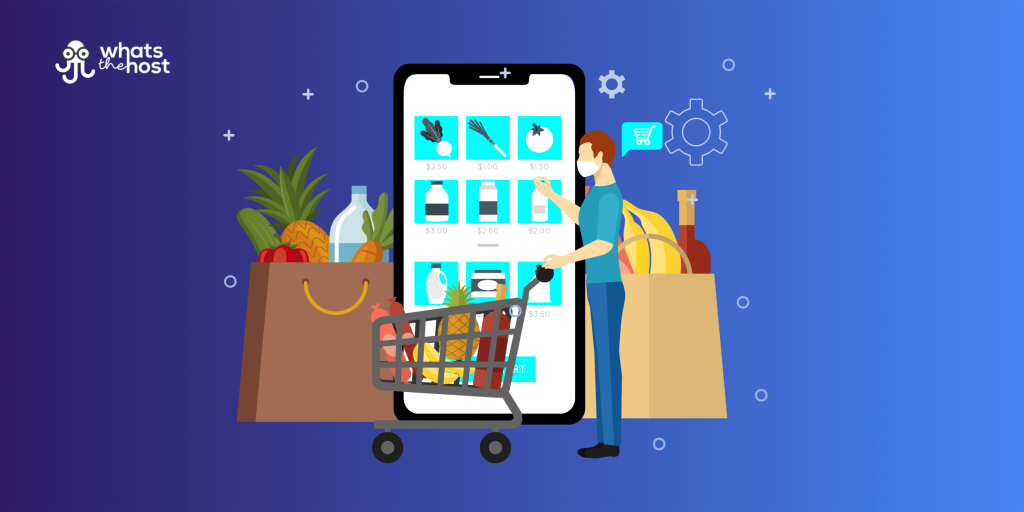 Certain market sectors that had been steadily growing prior to COVID-19 suddenly saw skyrocketing traffic. Over two thousand consumers in the U.S., the U.K., and Germany were asked if there were any items they deliberately purchased online instead of in-store due to the coronavirus pandemic [B]. The changes were most pronounced when it came to food:
31 percent of Americans

reported having ordered takeaway because of the pandemic, and

24 percent

had ordered groceries online.

19 percent

of Brits had ordered takeaway, and 30 percent had ordered groceries online .
This trend was less pronounced in Germany, where just

16 percent of respondents

had ordered takeaway online and only

10 percent

had ordered groceries online.
The pandemic-fueled growth of online grocery shopping had a tremendous impact on the ecommerce performance of major online retailers.
Which other products saw growth due to COVID-19?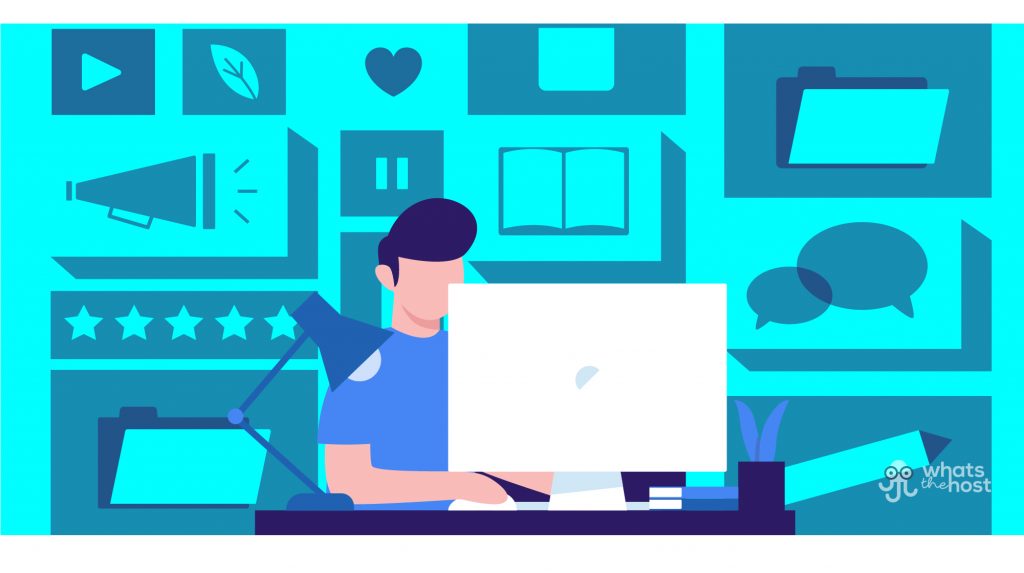 Groceries were far from the only products that saw more online purchases during the first months of the coronavirus pandemic.
Will COVID-19 have lasting effects on our online shopping habits?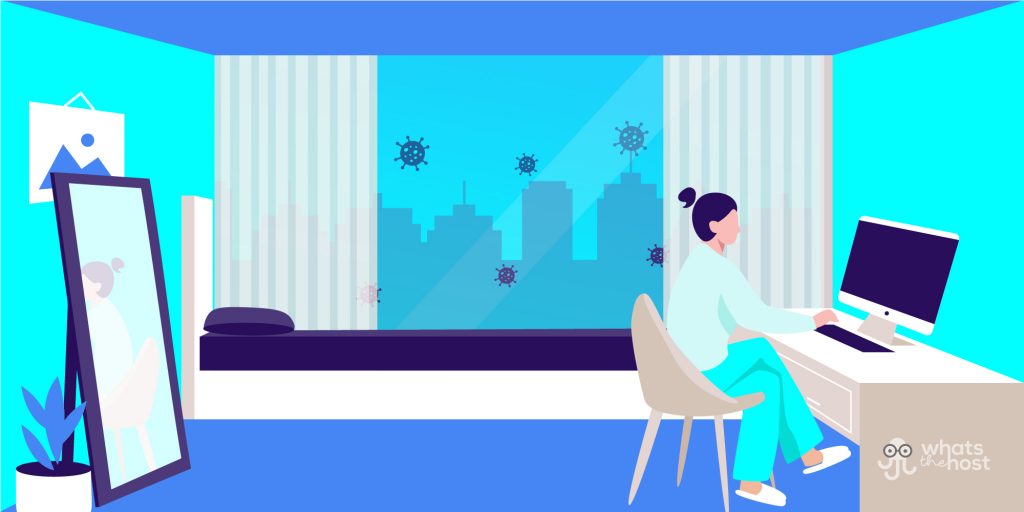 While it easy to say that COVID-19 has irreversibly changed the global economy in many ways, it is hard to predict exactly how far reaching these changes will be.
The dust hasn't quite settled on the horizon of ecommerce. But current online shopping statistics have led us to these educated guesses:
1. People around the world will increasingly purchase essentials online.
While only

16 percent of Americans

reported that they were likely to buy pet food online before the pandemic,

28 percent

say they will likely continuing buying pet food online after the pandemic. [J]

70 percent of Chinese shoppers born after 1995

reported that their habits shifted from only ever shopping online for themselves, towards shopping online for essentials for the whole family as a result of COVID-19. [I]
2. Ecommerce brands will need to work hard to build loyalty among their consumers.
In 2019, frequent online grocery shoppers reported having purchased from an

average of 1.8 retailers

in the past 12 months. In 2020, they reported having shopped with an average of

2.3 retailers

. [L]
Even some of the most recognizable names in fashion, from J. Crew to Nieman Marcus,

filed for bankruptcy

in the wake of COVID-19, suggesting a powerful brand is not enough to generate online sales.
3. Ecommerce brands will increase spending on advertising and brand protection.
An April 2020 survey of leading ecommerce businesses revealed that

88 of 150

planned to invest more money into their ecommerce channels as a result of COVID-19. [K]

59 percent

of these businesses plan to expand their social ad spending,

54 percent

expect to invest more in brand protection,

35 percent

plan to work on their SEO and build out organic content, and

33 percent

expect to invest in offline marketing channels. [K]
Sources
[A] Estay, Beatriz (2019). "Ecommerce Research: How Many People Shop Online?" Study by BigCommerce and Kelton Global. Summarized here: https://www.bigcommerce.com/blog/online-shopping-statistics/#5-essential-online-shopping-statistics
[B] Kunst, Alexander (2020, June). "Shifting to online purchases because of the COVID-19 pandemic 2020, by category." Summarized by statista: https://www.statista.com/statistics/1107859/shifting-to-online-purchases-because-of-the-covid-19-pandemic-by-category/
[C] Fareeha, Ali (2020, May 20). "Ecommerce trends in charts during the coronavirus pandemic." Survey by Adobe Analytics. Reporting by Digital Commerce 360. https://www.digitalcommerce360.com/2020/05/15/quarantine-pajama-party-apparel-sales-driven-by-lounge-wear-rise-34-in-april/
[D] Davis, Sarah and Toney, Lauren (2020, July 2). "How Coronavirus is Impacting Ecommerce." Analysis by ROI Revolution. https://www.roirevolution.com/blog/2020/07/coronavirus-and-ecommerce/
[E] Neate, Rupert (2020, April 15). "Amazon reaps $11,000-a-second coronavirus lockdown bonanza." Published by The Guardian. https://www.theguardian.com/technology/2020/apr/15/amazon-lockdown-bonanza-jeff-bezos-fortune-109bn-coronavirus
[F] "History of Ecommerce" (2008). Published by eCommerce-Land.com. https://www.ecommerce-land.com/history_ecommerce.html
[G] "Global Retail and E-Commerce Sales Forecast 2013-2018." (2015, January 2). Published by eMarketer. Summarized by Marketing Charts. https://www.marketingcharts.com/industries/retail-and-e-commerce-49733#
[H] Landry, Stephanie (2020, April 12). "New ways were getting groceries to people during the COVID-19 crisis." Published to the Amazon Company News Blog. https://blog.aboutamazon.com/company-news/new-ways-were-getting-groceries-to-people-during-the-covid-19-crisis
[I] Yang, Vivian and Kidron, Ella (2020, June 8). "4 new shopping trends revealed in post-lockdown China." Published by the World Economic Forum. https://www.weforum.org/agenda/2020/06/4-new-shopping-trends-in-post-lockdown-china/
[J] Browne, Michael (2020, May 27). "Pandemic spurs online pet food purchases." Published by Supermarket News. https://www.supermarketnews.com/winning-pet-care/pandemic-spurs-online-pet-food-purchases
[K] Woodburn, Brogan (2020, May 12). "The Day After COVID-19: Preparing for the future of ecommerce." Published by Red Points. https://blog.redpoints.com/en/ecommerce-after-covid-19
[L] Redman, Russel (2020, May 11). "Online grocery sales to grow 40% in 2020." Published in Supermarket News. https://www.supermarketnews.com/online-retail/online-grocery-sales-grow-40-2020
Last Updated on September 28, 2020 by Joe