Coding Bootcamp vs. Computer Science Degree [Infographic]
Looking to start a career in computer science and development?
Investing in the training necessary to write code professionally could be among the most secure career decisions a person can make for their future.
The computer science and IT field boasts a projected job growth nearly three times the national average and a large salary to match. What's more, American universities cannot seem to graduate enough Computer Science majors to meet the demand for qualified employees: in 2015, there were nearly 10 times more open positions in this field than there were graduating CS majors.
So what's keeping driven, capable individuals from this lucrative and in-demand profession?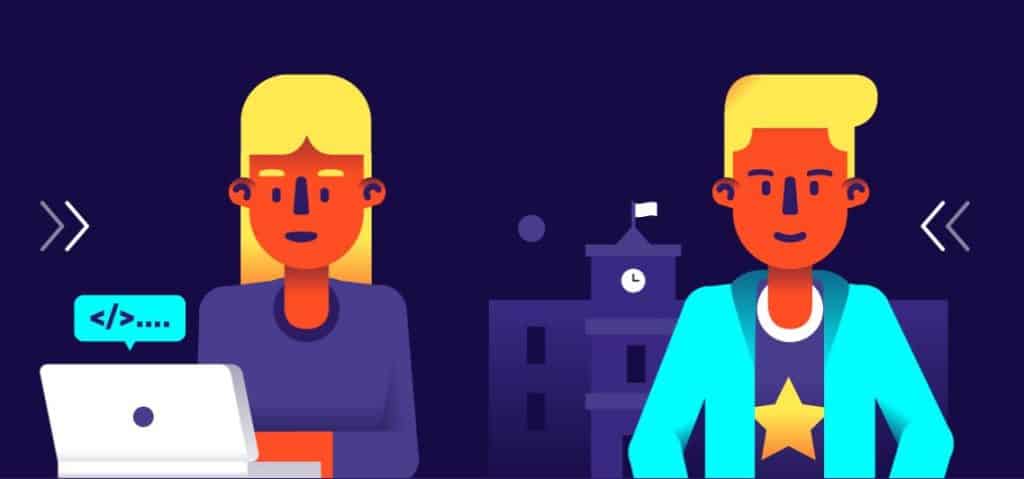 4-year degrees aren't the only option
Computer Science departments at colleges and universities across the U.S. have grown rapidly over the last decade or so. From 2006 to 2015, undergraduate enrollment for Computer Science tripled. Furthermore, demand for these coveted admissions slots always far exceeds the supply. Due to size and faculty constraints in higher education, not every qualified, aspiring CS major who applies will get in.
A Bachelor's degree (at minimum) in Computer Science & Engineering or a related field was once considered the golden ticket to job security in a growing and well-paid field. But is higher education really the only way to a career in coding? And with exorbitant and increasing tuition costs, is a CS degree truly worth the debt? And for those looking to break into the field later in their career: does learning to code really require going back to school to get another degree?
If the booming market for coding bootcamps is any indication, no. A traditional degree is not your only option.
What are coding bootcamps?
Coding schools promise to be a viable alternative to accredited degree programs in Computer Science & Engineering. The coding bootcamp model is simple and innovative: in a fraction of the time and for a fraction of the price of a university degree, motivated individuals are taught the skills necessary to lead successful careers in computer, software, and web development. No previous knowledge or experience required. 
Having first launched in 2012, the coding bootcamp model has really caught on. In the first five years after the first coding school was founded, coding bootcamp enrollment grew more than 1000% nationwide. More than 23,000 bootcampers completed their coursework in 2017 and joined the job market. This is a hugely impressive statistic when you consider that 80,000 CS majors graduate each year.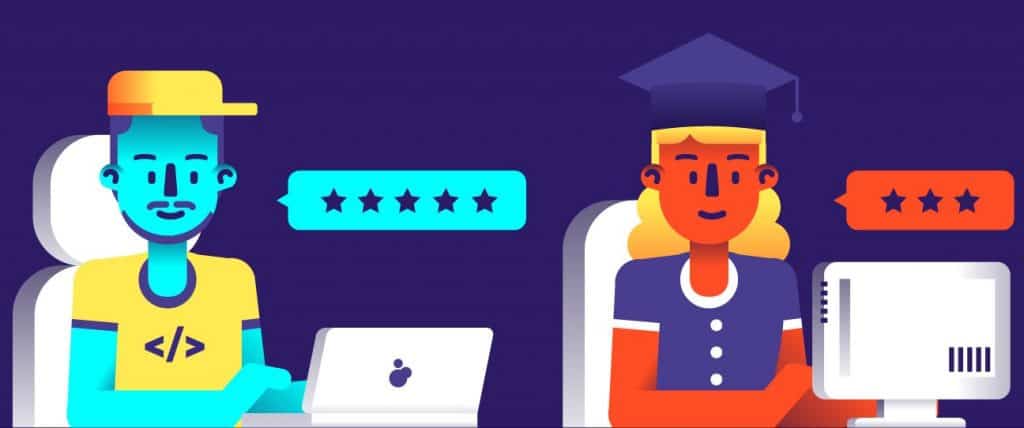 Coding bootcamp vs. computer science degree: which program is better?
It's easy to see why a coding bootcamp may be an attractive option, but can a coding school crash-course truly stack up to a four-year degree? Which is the better option? The answer is complicated and depends on a lot of personal factors.
If you are weighing your options in the decision of coding bootcamp vs. CS degree, the following infographic is for you. We've broken down the biggest differences between a four-year degree and a coding school education to help you pick the right fit for your goals. From tuition costs to hiring prospects to diversity statistics, here is what you should consider when deciding between a CS Bachelor's or coding school: