Kinsta is a fully-manged WordPress hosting company with exceptional support and lightning-fast speeds. Based on the Google Cloud platform, they make it as easy as one-click for digital marketers and entrepreneurs to get tier-1 system administrators on their team. This review dives into what you need to know to decide if Kinsta is your next web host.
Kinsta Reviews – Best New WordPress host?
Dealing with a WordPress hosting provider that offers nothing but services built around the WP engine can be a difference-maker. Kinsta hosting is a company that has gained a lot of traction in recent years as a managed WordPress provider. They offer a platform that's built on top of the Google Cloud system, meaning that folks who need always-on web hosting will have fewer concerns about a data center staying up. Their pricing is also in line with many best-in-class managed WordPress hosting providers.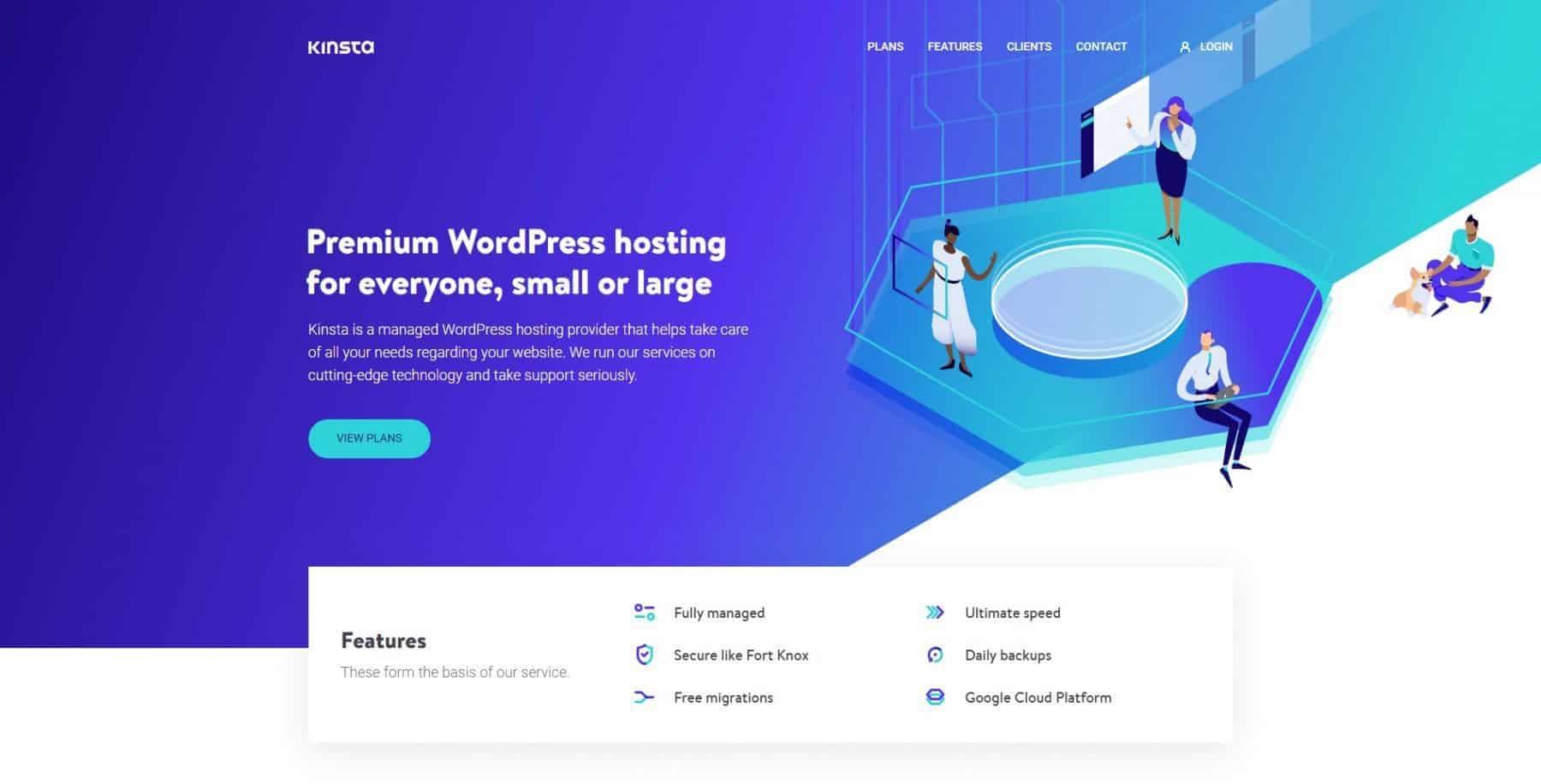 Does Kinsta's performance as a place to host a WordPress site match the hype? Let's take a look at their offerings and the pros and cons of their platform in this Kinsta review.
Who is Kinsta?
Kinsta is a company that was established in 2013. Headquartered in the greater Los Angeles region of California, they have team members in L.A., London, Berlin and Budapest. The company is focused on using a Google Cloud platform to provide dependable WordPress hosting and nothing but. Team members see themselves as developers first, but their goal is to provide a service that
Makes WordPress hosting accessible to folks who don't come from hardcore tech backgrounds
Comes as close to a one-click solution as possible
Features
If you're focused purely on building a WordPress website, Kinsta wants you to feel like you're going to work with the help of qualified developers. While they won't handle the entire job for you, their system and their support team offer a lot of assistance.
Free migrations with fully managed support are available for customers moving over from other hosting companies, such as Cloudways, DreamHost and Flywheel. Simply inform the folks at Kinsta hosting of where your site is, and they'll lend you a hand with the rest. For all but the lowest-tier accounts, WordPress users can also ask for assistance in performing site cloning work.
Worldwide, the company maintains more than 15 data centers on 5 continents. Loading times are downright impressive, with the default Twenty Seventeen theme from WP taking just a shade over 300 ms to respond. The platform Kinsta has built is designed to fully maximize responsiveness, making the most of:
MariaDB
Nginx
PHP 7
LXD container
The hardware is optimized for speed, too, with storage being handled by SSD drives.
Security features mean a lot, too. Kinsta offers live site monitoring of potential threats, including DDoS attacks. They also take proactive measures to prevent malicious code from running. Free Let's Encrypt certificates are available as one-click solutions, too. Data backups are performed on a daily basis, and data retention starts at 14 days on the cheapest plans and goes up to 30 days on the top-notch tiers.
If you're tired of dealing with old-school control panels like cPanel or Plesk, you'll be thrilled with the offerings at Kinsta. The MyKinsta dashboard is designed to place everything in a single spot.
Folks trying to get a new site cooking will be glad to discover the staging area. The staging environment is a reserved spot on a website address that allows developers and designers to quickly deploy and test ideas without them going live to the general public. This is a fully functioning version of the new site operating on the core hosting platform. Once you're happy with your revisions, you can simply push them to your main site.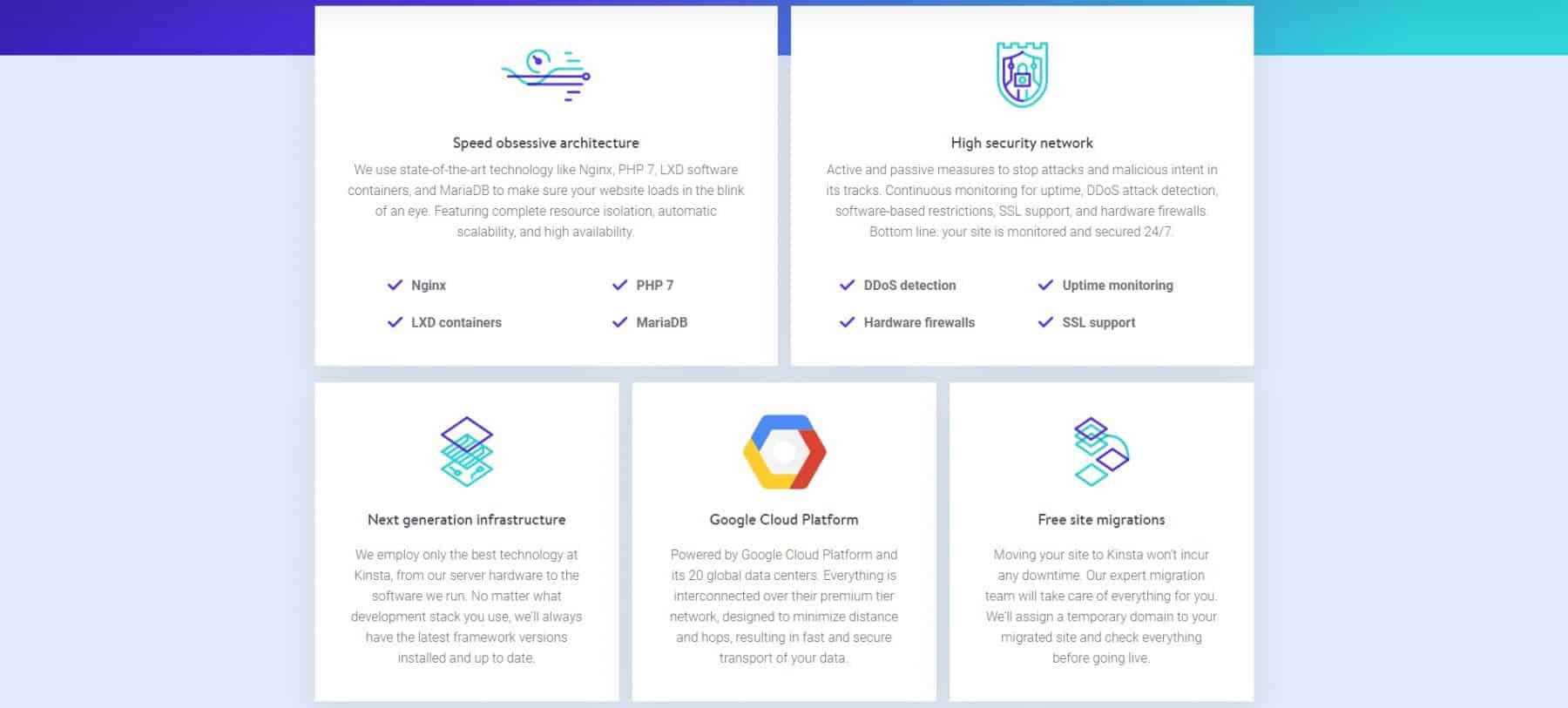 The Pros of Kinsta Hosting
1) Access
One of the more interesting things about the Kinsta hosting service is the way it handles administrative tasks. As previously stated, the company takes immense pride in being one that does the admin work for you.
Many other hosting companies in the WordPress-only market offer something similar, but they tend to fudge things a bit for more advanced users. In other words, if you want the more hardcore features, such as SSH access and the ability to import SSL certificates, most competitors make this a bit of a pain or promise it and then don't deliver.
Kinsta hosting actually offers administrative access and makes it work. Although knowledgeable users who can code fluently in PHP 7 aren't the company's target, Kinsta and the support team don't get in the way of folks who want to dig around in the guts of their sites.
2) Future Proofing
Hosting plans are already configured with support for things like:
HTTP/2
Let's Encrypt
HHVM
PHP 7
WP-CLI
Git
Regular uptime checks
Daily backups
That can seem like a lot of technobabble to folks who are purely working as graphic designers or marketers, but what it boils down to is that your site will be prepared for the future. You'll also have the option to choose your data center location, allowing you to optimize site speed for the region where the bulk of your users live. WordPress users are also welcome to connect their sites to the content delivery network of their choosing.
3) That Dashboard
The Kinsta dashboard has a clean, modern design that puts everything at your fingertips. The interface works well in both desktop and mobile environments, allowing you to keep up with visitor counts whether you're in the office or on the go. There is even a robust analytics package available to help you identify how your site is thriving and what you might be able to do better.
4) CDNs
The CDN option that's included when using Kinsta is a godsend. Most of your traffic is likely to come in the form of traffic to static pages that won't need to be refreshed all the time. More important, Kinsta doesn't count that traffic against your standard visitor count.
5) Educational Resources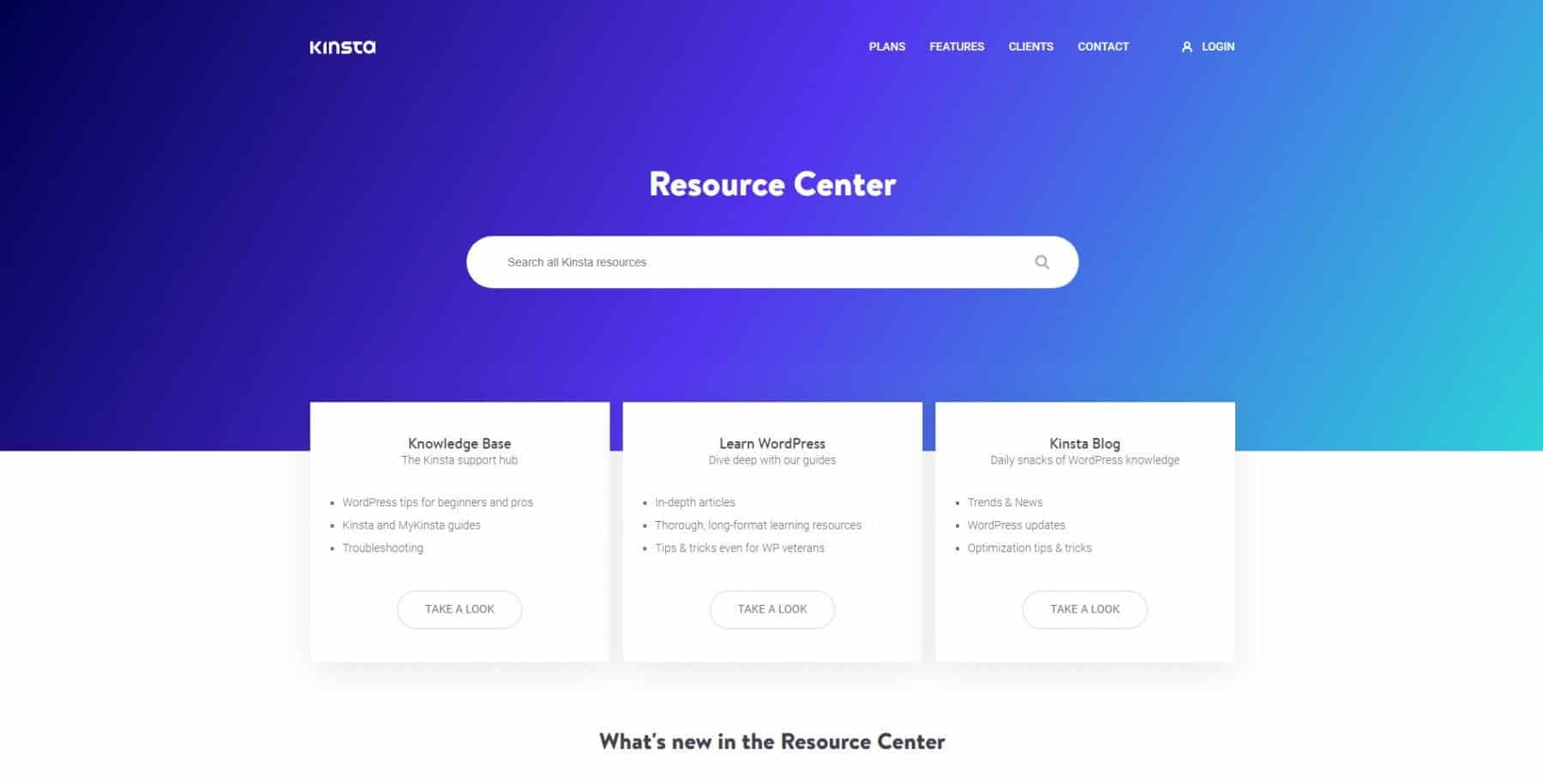 While Kinsta doesn't trip over itself to make its educational resources available for free to the world, there actually is a good knowledgebase hiding on the site. Kinsta offers:
Tips for newbies and pros
Guide for using Kinsta and the MyKinsta dashboard
Articles about WordPress
News on design trends
Updates on the current state of the WP engine
Tips and tricks for optimizing installs for site speed
Access to troubleshooting info
Marketing advice
6) Your Staging Site
It's hard to overstate just how important it is to have a useful sandbox when doing WordPress development or design. A small tweak to a line of code or the addition of a few WordPress plugins can cause a site to go completely haywire. At the same times, there's no good way within WP to test anything except to fire up code, load your browser and see what happens. No one wants their production site to be in see-what-happens mode, and that why it's great that Kinsta uses a staging environment to make this process less of a white-knuckle experience.
The Cons of Kinsta Hosting
1) No Domain Name Sales
It can seem like a small quibble, but having to configure a domain name on an account with one company and then connect it to your Kinsta account is still work. It's also a bit of a pain to have to keep an eye on one bill from Kinsta and another bill from whoever you registered your domain with. Fortunately, DNS management is a breeze so you'll at least have a relatively easy time connect to the two ends of this issue.
2) Uptime
Kanista's uptime doesn't make it the best WordPress hosting option in its class. While speed tests give it good points for being responsive, uptime for its worst month was a shade below 99.8%. Most WordPress users want to see something close to 99.99%. The downtime might be a blip, but you're encouraged to keep an eye on it in the dashboard and using your own external monitoring tools.
The Mixed Bag Items
1) Those Free Migrations
Kinsta doesn't hide from the fact, but it also doesn't go out of its way to make it clear that they only offer free site migration from a specific list of hosting companies. It's a bit of a "read the fine print" thing that you'll want to be aware of. If you're dealing with something like a WordPress site on an independently hosted server, the migration process will be more of your problem that with some other companies.
On the lowest accounts, you only get a single site migration. At the $30-tier, you may only conduct a single migration per year.
2) Visitor Counts
20,000 visitors on the most minimal package isn't a lot. Even if you're making the most use of the content delivery network and a caching plugin, you'll be shocked how quickly those numbers get eaten up. Scalability by upgrading your plan is easy, though, but be prepared to pay.
3) Integration
If e-commerce were offered with every plan, this item would be up in the pros section. Unfortunately, integration of certain add-ons, such as Woocommerce, isn't offered out of the box for the lesser hosting plans.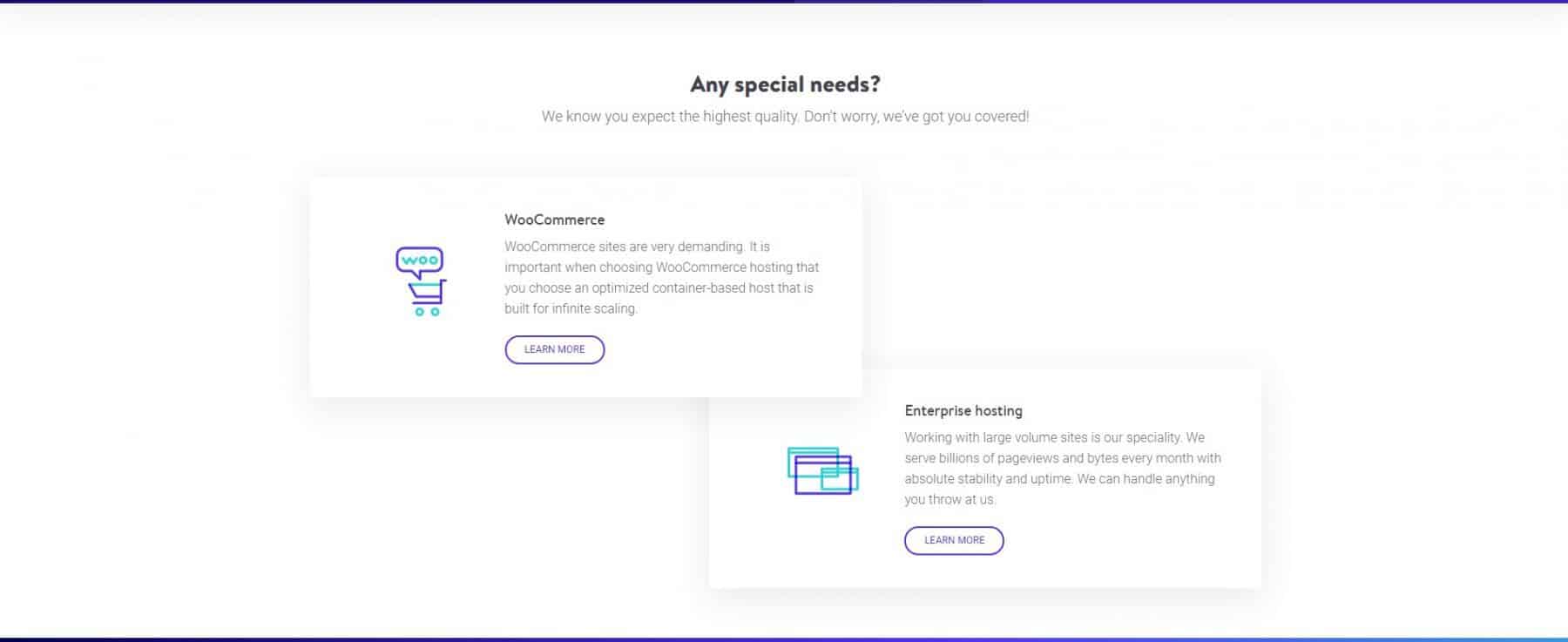 The Verdict for This Kinsta Review
It's easy to understand why Kinsta has risen to become a darling of the agency, marketing and design sets. It's a hosting solution that's backed by WordPress experts, allowing users to feel like they don't have to walk a tightrope without a net. Whether you're trying to get a new site up or deal with the migration process, the MyKinsta dashboard is designed to make the whole thing as simple as possible.
Pricing probably will keep Kinsta hosting from ever being the go-to option for coders, programmers and developers. That said, there's never a real "oh, brother" moment for the tech-savvy folks on the admin side of Kinsta. You won't have to feel embarrassed if you do need to ask a coder on staff or a freelancer to lend you a hand with things. In fact, they'll likely be pleasantly surprised by the tools that Kinsta offers them, too.
Response time is excellent, although uptime could do to be a smidge better.
A Kinsta managed WordPress site probably isn't the absolute top choice for folks who need the clearly best WordPress host, but it still represents a good value proposition for anyone doesn't have the time to get up to speed on coding, add-ons and server-level sysadmin.
If you need a stable, secure website that'll be highly responsive, it's an option you'll definitely want to take a long look at.
Looking for other premium, managed hosting without the high costs? Check out Cloudways – a managed host sitting on Google Cloud and AWS, among others.
Pricing
Kinsta offers a wide range of hosting plans. The pricing structure for each one includes a:
Set number of visitors and amount of disk space
Free SSL certificate and CDN using the KeyCDN network
WordPress install
PHP 7 support team of at least two members
As the value of a particular hosting plan goes up, the number of visitors, the amount of disk space and the total WP engine installs all go up, too.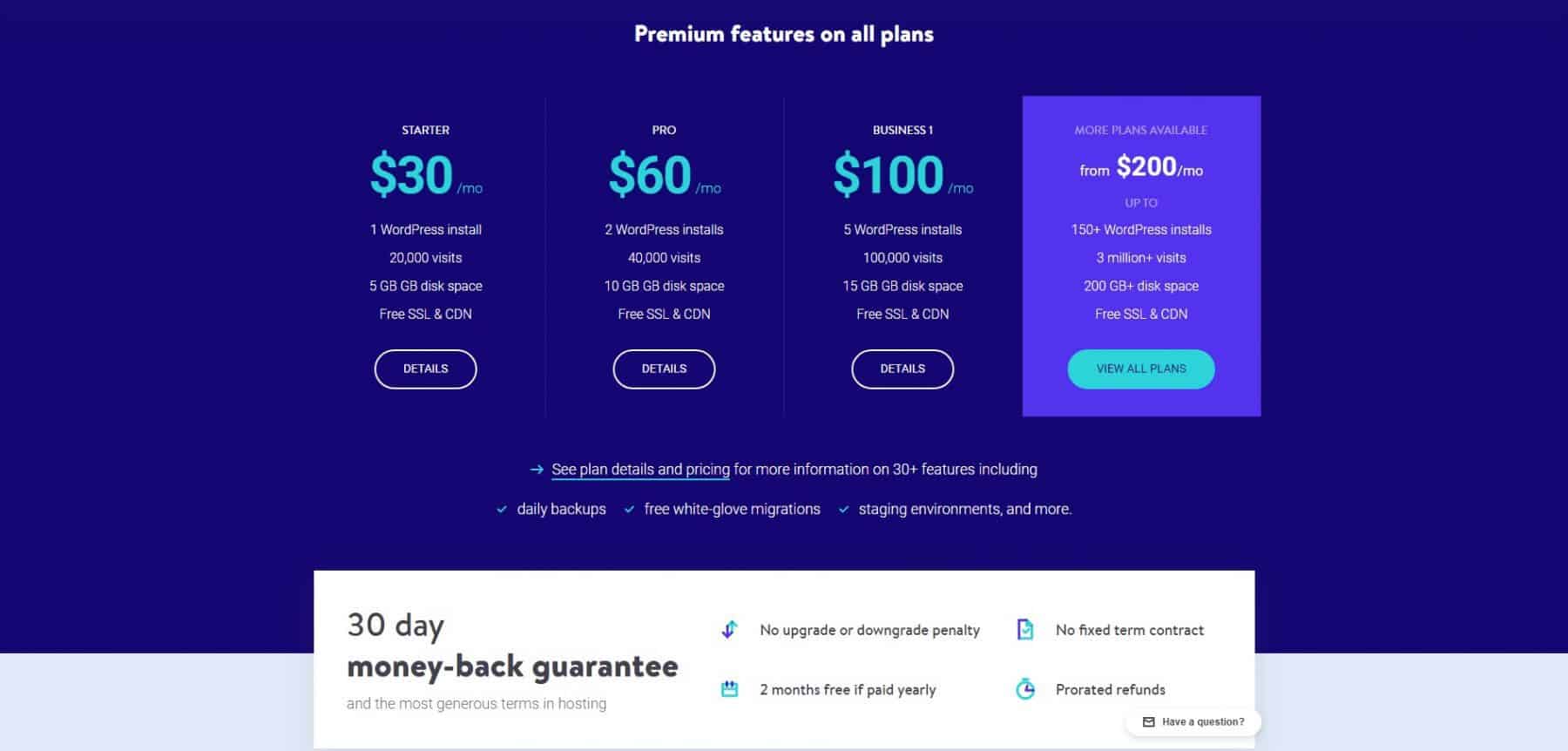 At the low end of the scale, they have a $30 per month plan that includes a single WP install, 20,000 visits a month and 5 GB of disk space. Next up is a hosting plan at $60 per month that doubles all those numbers. A $100-per-month plan includes 5 WordPress hosting installations, 100,000 visits a month and 15 GB of disk space. Offerings keep going up in price like that until you hit the top-notch enterprise plans that reach $1,500 per month and include 3,000,000 visits per month, 200 GB of disk space and 150 WordPress installs.
If you need a bigger hosting setup or something more customized, the Kinsta hosting support team would be happy to help you create a plan that meets your requirements. Yearly payment options are available, too. Instead of using any kind of formula for calculating the per-month discount for yearly web hosting, Kinsta offers two months for free as part of a yearly billing cycle. As is to be expected, those prices do not include taxes, which may vary depending on where you reside.
The pricing for Kinsta may look a bit high, but the company takes pride in handling server-level issues for their customers. You won't need to be a tier-one tech yourself in order to cope with problems like server resets. Also, there's a 30-day, money-back guarantee with each of the plans.