The Ronin Society is a financial services consulting firm that advises business on financial operations, managerial accounting, and other advice for small businesses.
Website: theroninsociety.com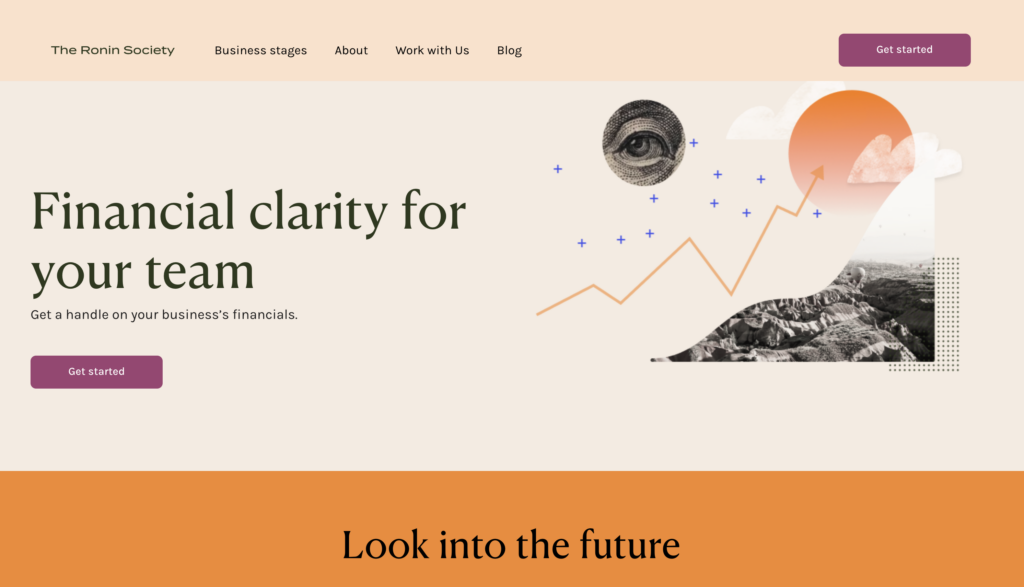 Ideal client type: Ronin typically works with smaller business that don't have an in-house financial team. As noted on their homepage, they work with "businesses less than $10M in revenue where every dollar and person counts. We work directly with owners and their management teams to build to the next stage."
Great for: Business owners that don't have a CFO or bookkeeper, but need to know their books to operate their business.
How are they different from a CPA? In the words of Ronin, "We focus on financial strategy as a growth lever and drive value through use of financial data and using accounting for better managerial decisions whereas CPA's typically focus on bookkeeping for tax planning and tax accounting."
The way I would phrase it is that a CPA, in my experience, is only interested in doing your taxes, that's the main thing. You can ask them to advise you on financial operations, but by their nature they are very by the book in adhering to accounting standards. In addition, managerial accounting, that is accounting for operators of businesses to make decisions, is very different from what CPAs offer.